****Advertisement****
Love Brazilian music, but are tired of the same old retreads? Check out this latest cd by Nobresil, an LA-based band that mixes originals with original covers. Justo Almario and Hubie Laws are just a couple of the guests on the husband and wife led band that mixes samba and sensuality. Check out the review below along with their link:
http://www.jazzweekly.com/2014/08/nobresil-original/
www.nobresil.com
******
Match the artists on this page with the listed shows in the "Heads Up" section!
 TO EVERY PURPOSE THERE IS A SEASON
Well, summer is over, and the fall season has now come upon us. Everyone has their favorite time of the year. Fall is up there for me. All of the outdoor jazz fests are over, and so everyone has to go back indoors into cozy clubs, my favorite environment to hear music. Sure, you can see lots of bands in an outdoor fest, but are you really
"seeing" anyone? Aren't you just "sort of hearing" them from a distance? Like George Washington, I want to see the whites of their eyes.
My family owns a winery, and this is the time of the year for the harvest of grapes. The turning of the leaves and gathering up of the precious fruit is a major pre-occupation for the ranch. With the changing of seasons also comes different activities. Baseball is winding down into the playoffs,
pro and college football has just begun, and basketball/hockey is just around the corner. With the change in
temperature comes a change in clothes to fit
watching a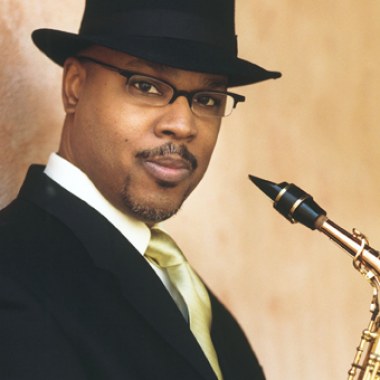 football game, or taking a walk and absorbing the colors of the leaves.
It was during this time of the year that one of the major changes in Western Civilization occurred. In October 31, 1517, Martin Luther posted 95 theses, or debating arguments, on the door of the
Wittenburg church to debate issues that seem trivial to us today, but changed the entire structure of not only Europe, but the world. The argument  was whether a) the pope or the Bible was the ultimate authority and b) was man made acceptable to God by doing good works or by simple faith. The implications of these points caused the Protestant Reformation, which eventually lead to England becoming Protestant, which then lead to little old America being populated by Pilgrims searching to not only
express their faith, but to create a new Promised Land.
What does this have to do with jazz? Don't I ALWAYS ask this?!? Well, before the Reformation, music was essentially liturgical. JS Bach, called "The Luther of Music" created a system of musical notation, as well as a way of playing it that eventually became baroque which eventually became (are you ready for the punch line?)…JAZZ? Don't believe me? The chord progression of baroque/Bach was a major influence of bebop. Charlie Parker's "Moose the Mooch" is a direct rip off from Bach's Concerto Grossi, and John Lewis used old Johannes as a major source of harmonics and chord progressions. Syncopate any of the
Brandenburg Concertos or A Well-Tuned Clavier, and you got Bud Powell playing "Tempus
Fugit."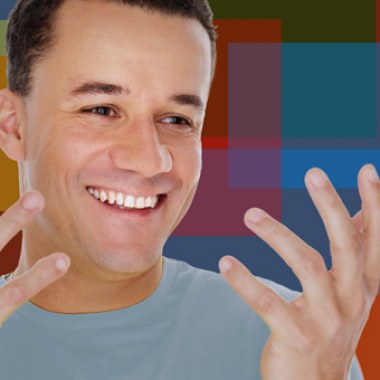 Could all of this happened in the dead of winter, when everyone is at home  by the fire? Or during the summer when everyone
is away on vacation? I believe not. Does anyone really think back of a romance in springtime or in summer? No, they always end in the fall, just as the leaves change colors, as they fall off the tree to remind you of how lonely you are. Or, if you ARE still with your loved one, there are few things as romantic as strolling in the rain.
Weather effects us, especially the artists. And it should. There's a Greek proverb, "If every day is sunny, life is a desert." Therefore, let the seasons effect you; absorb the different moods. As the Bible says, "To every purpose there is a season." There are things to do this season when things cool down, but don't freeze (yet). What is your calling for this season?
Please contact us-here are some recent emails…
Hi George
Thank you so much for the wonderful review of Soul Brothers. I am Otis Clay's manager and would love to send you his new release with his band, Truth Is, for review consideration and the upcoming
One-derful!
Records box set coming out in a coupe of weeks. He is featured in the Take Me To The River movie that just won another award for Audience Choice Documentary at the New Hamphire Film Fest
this past week end. .
Warm regards and thank you again
Miki Mulvehill
Hi George,
What a great interview with Joe La Barbera. My bass player Gordy Johnson worked a little with Joe when he played flute and piccolo in Chuck Mangione's "Land of Make Believe" live orchestra show in Toronto. I guess Gordy also played a few gigs with him and some recording sessions as well. What I would have done to have been a part of one of those!
Anyway, thank you for… that interview. Nice work George!
Chris Lomheim
Hi George !  I miss those fall leaves going to CT November 1st hope a few are left.  I sent your beautiful review to some dear friends including Chick Corea.  I have been talking to the president of the record label and I am considering re-visiting the Charlie Parker with Strings album because of your review like I did on the Clifford Brown with strings another album I wore out when I was a kid. The fact that you picked up on the romantic side of Bird which is what I was trying to get across really moved me.  You are right that seems to get overlooked and as you know the string album was his favorite work so that side was obviously very important to him. Sincerely, Glenn Zottola
Dear Mr. Harris --

Appreciated your nice review of the new Idiot Fish CD...naturally, I totally 
agree with your comments.  
Am a jazz musician myself down in San Diego via Detroit and still play in venues 
around town here.  
Also enjoyed reading your article about Boston: I echo all your thoughts!  And 
your musical fall selections were spot on.
Regards,
Gap Costantini - bari player
Hello Mr. Harris:
Knowing your very busy schedule I would like to take a second of your time to 
thank you for your review of my CD ....LYNNIE GODFREY: DOING  IT HER WAY...It 
was written so eloquently 
and has a recipient of your words I am humbled.
I look forward to submitting future works for your opinions...which I 
value......
Thank you so much for your time and thoughts....

Love You Madly,
LYNNIE GODFREY
George,  Thanks so much for the lovely comments and sensitive listening to my Sense of Place CD.
I really enjoy your website and writing—thanks for including me in your fine work.
Blessings and EarthPeace,
Joyce Rouse, aka Earth Mama
Hello George!



Thank you very much for your interesting review of SST


we will post it on SST-homepage as well on SST-facebook,

Best regards,
Aija

Dear George-Thank you for this wonderful piece.  It was a thrill to read and see how much you "get" Jimmy Webb—and of course Johnny Rivers. Thank you for the book, I was wondering who passed it along. It will go to good use.  I wish I had met you! May we post a link to your review on Facebook? Laura
It is truly a wonderful site, thanks for keeping it up!
-Fernando Ulibarri