HAPPY NEW YEAR!!
 TWO ARTISTS WHO HAVE LEARNED FROM BOTH THE MASTERS 
                                                                    AND "THE MASTER" ARE
FEATURED THIS MONTH
CHECK THEM OUT IN THE INTERVIEW SECTION 
Match the artists below with their scheduled
 shows on the left!
Check them out and enjoy the sounds at www.modernjazztoday.com
"IT'S ALL GOOD"
"I KNOW WHAT I LIKE"
These are two phrases that will immediately get an argument out of me. I bring this discussion up in January because this is the month that we do our annual TOP TEN LISTS.
I get a bunch of the best jazz journalists in the country and have them send me their favorite albums (new, reissued or box set) for 2016.
When I first started getting interested in jazz, I started reading articles and books by respected guys like Nat Hentoff and Leonard Feather. Their lists of recommended artists and albums started me on my life journey of discovering America's greatest music in the form of Clifford Brown, Duke Ellington, Lester Young, Ben Webster,
Charles Mingus and of course Miles Davis.
What journalists back then emphasized, which is looked down upon today, is that there is "good" jazz and "bad" jazz. Contrary to the
popular saying, IT'S NOT 'ALL GOOD'. I believe the reason people say things like that is that in this day of relativism, they are afraid to use a set of objective
standards not only for morals, politics and society, but for the arts as well. Even God said everything was "good" after he created it, but realized that "it was not good" for man
to be alone. There are ways things should and shouldn't be.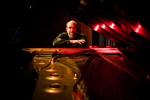 The Ancient Greeks used three criteria for determining if art was good or not: beauty, truth and craft. Did the creation reflect Beauty? Was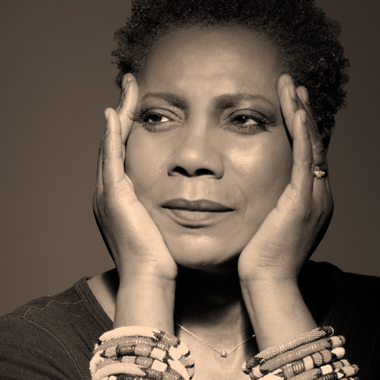 it depicting Truth? Did it take great Craft to create it? When my daughters went away to college, we used to get into great arguments about the merits of "judging" art, but they eventually came around to the truth when they got tired of seeing art students get an "A" for a drawing of a toilet or for 4 squiggles with a pencil.
So, how does what determine what the standards are for "Truth," "Beauty" and "Craft"? This is where the second cliché' gets exposed. To say "I know what I like" really means "I like what I know." In other words, the person himself is the standard. This gets pretty dangerous if taken out of the arts and used in family relationships, diet, morals and politics, but it's also ludicrous in terms of music.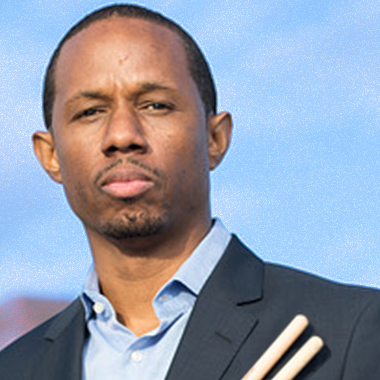 If someone is given junk food all of his life, of course he will prefer it to a carrot or apple. If he's used to only seeing like Halloween and Saw, he just won't have the patience to enjoy Casablanca, Bridge on the River Kwai or All About Eve. In other words, it's important to expose yourself to the
standards by which new ideas, politics or songs are to be judged.  If someone tells me "So and So" is the greatest sax player ever and he's never even heard anything by Lester Young, Coleman Hawkins, Ben Webster or John Coltrane, he's speaking from ignorance and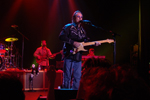 has no standard of Truth, Beauty and Craft.
For a standard of morals, I use the Bible emphasized with the teachings of Jesus. For politics, I read from the Founding Fathers, on economics is Fredrich Hayek and Frederic
Bastiat. When it comes to music, the classic standards are swing, improvisation, melody and blues.
I recently went to a gig with Matt Harris, who teaches jazz at CSUN. He stated that he is amazed at how few jazz students and modern jazz artists
are incapable of perfectly stating a simple melody. "They are so focused on being creative that they've lost the ability to play the song" he lamented. This is what happens when "it's all good" and we lose any standard of what something is supposed to be like.
One of the saddest sections in the Bible is when there was anarchy in Israel, and it was written "In those days
there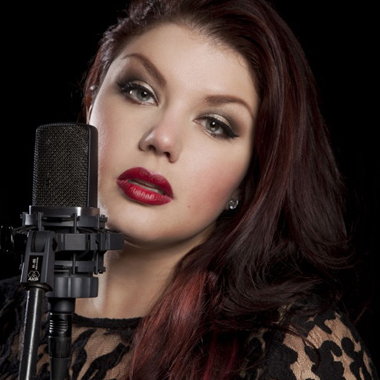 was no king in Israel; Everyone did what was right in their own eyes." When there is no objective standard in which to judge something as "good" or "bad" and the only criteria
is that "I like it," then all parts of culture suffer.
Check out the TOP TEN list in the "No One Asked My Opinion Section," and try to figure out why each selection was included. Compare this music with the standard bearers of  years past to
determine if jazz is being pulsed forward, or sliding onto a dangerous side road.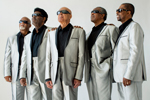 In our "Interview" section, we have two artists who live by an objective set of standards and are able to pass on the joy of that security through their music. Check out the chats with Ashleigh Smith and Gerald Albright, who learned from the masters as well as The Master.
KEEP WRITING US. HERE ARE SOME RECENT COMMUNICATIONS…
Hi George,
Great website, I'm finding a lot of new music to listen to!
Thanks,
Rose Ellis
************
Hey George!
Thank you for this wonderful article. As I told my team, this is probably my favorite article during the promotion of the new CD, "G." It's in-depth, balanced, accurate, and shows the various sides of me as an artist.
Thank you for your support, and love for this music.
Best,
Gerald Albright
************
Thank you Jazz Weekly and you- George for taking the time to review my Work. best to y'al!
Mort Weiss SMS JAZZ "The Mort Report"
************
Hey George-
Funny enough after I was summarily fired from Verve Records back in '97 I cooled my heels to get away from it all and moved to Sherman, CT. The real estate broker told me, 'do you know Tommy Lipuma?" He's your next door neighbor!" It was the house + barn where he recorded "Unforgettable." Tommy had not taken over at Verve for another couple years and we somehow lived in peace, as he heard me in the distance banging my drums and driving my Ferrari at top speed (very loudly) on our rural roads in horse country. Super nice man. Love him. We even had Llamas next door too.
Thanks for the article,
Guy Eckstine
**************
Hi George,
Thanks for the good notice for Dream Suite and the terrific placement in your column. Much appreciated. Glad that you enjoyed the work.
Happy Holidays and
Best Regards,
Louis
***************
Dear George,
I tuned in here to your writing to read a review of my latest disc, but instead I found an article on giving thanks, faith, and perspective. I been struggling in near every area of my life for nearly a decade. In my tight little family I faced cancer, drugs, lost faith, Alzheimer's, and the prospect of supporting us on a musicians wages. I have been overwhelmed with my loss and how complete it seemed. Someone can say right thing to you at the right time and suddenly your life can seem so much better. Thank you for the article.
Warm Regards
Bill Johnson
( o)==#
***********
Hi George-
You inspired me to write the Thanksgiving Song !
Very good article, thanks
Hamid Cooper
**********
Dear Jazz Weekly,
I ran into your 2014 interview with Larry Carlton. I've been a Steely Dan fan for 35 years but never knew anything about Larry. I loved hearing that Larry is a man of faith, even after the gun shot incident. Thanks!
Tom Moyer
**********
Hi George!
Really great work, George. That was one heck of a conversation with Kirk Whalum!
Peace, Love and Joy,
Rick Scott
**********
Hey, George.
I just loved your "Who Are You?," especially the winsome way you witnessed with it without ever being heavy handed. Liked Sinatra losing his voice because of Ava Gardner, as well!
Regards,
Tim Philen
 ********
Hey George,
thanks again for this great review!
All best,
Denny Zeitlin
********
Dear George,
"I'm still breathing..that's what I do…"
 Great article on David Murray…If you follow your creative heart you may not see where your going but the Holy Ghost knows..Trust Him..Worship Him.  The pay off is not even comparable to what the world has to offer .  Music is like church…   Your  article was part of my devotion this morning.. Keep up the inspirational assignment..the payoff is huge.. Love you George..
         In His  Note,  Bob Gorton.
********
George-
Great article. Thanks. I'Il share with the boys!
Philippe Saisse (Al Di Meola Band)
********