Match the pictures of the artists below with their upcoming shows on the left
DON'T DESPISE THE DAYS OF SMALL BEGINNINGS
One of the wonders of the month of October is that there are a plethora of things to get excited about. The leaves change color, and in California the Santa Ana winds start blowing up a storm. There's a nip in the air, and that immediately let's you know a few important things; 1) BASEBALL PLAYOFFS 2) BASKETBALL,
HOCKEY AND BASEBALL ARE BEGINNING 3) HARVEST TIME.
I've listed a number of other things that occur in October in the "Nobody Asked My Opinion, But…" section, and each one makes you glad that autumn is in full swing. The thing that is fascinating about almost every event in this month is that it was created by a person or committee, and it has stood the test of time.
For example, there was a time before baseball had a World Series, which started in 1903. Also, it wasn't until 1969 that they started the playoff system, which has given hope to even Cubs fans. Imagine that!!!
Basketball was invented in 1891 by Dr. James Naismith in Massachusetts to give young athletes a chance to exercise indoors. See what one idea can do? Likewise, hockey began in 1875 in Montreal by dentists needing to make their practices grow. OK, maybe I'm joking a bit, but you get the
idea.
Even one of the most holidays, Halloween, has its origins. The Orthodox church began "All Saints Day" in 893 to honor all Christian martyrs. From this things eventually coalesced with other traditions to create a day for "all hallowed eve" which changed to a day to extort  Hershey bars and Skittles from your neighbors.
Even more interesting was that on "Halloween," or October 31, 1517 a Catholic monk by the name of Martin Luther posted a list of 95 "power points" on the door of the
Wittenburg Church, and essentially started the ball rolling that changed Western Civilization forever.
"Don't despise the days of small beginnings." This verse from the Bible is in reference to the prophet Zechariah  encouraging his people as they
begin to re-build the temple after being in exile for many years. The
temple got built, and Israel had its glory restored for a time. Even to this day, people flock to the wall of the temple to at least
get a feel of the reflection of "the glory of their times."
So, what does this has to do with music? TONS! I'll give you one simple example. Bassist Marcus Miller once told me that he
spends hours
a day practicing his bass, looking for some new sound or style. Once in awhile, he comes across something, and then he starts   practicing that ONE idea for hour upon hour. That is how he invented his now ubiquitous "thumb tap" style which
adds an extra funk to the bass line.
Wes Montgomery developed his picking style due to his wife telling him to "tone it down" as his previous style of practicing at home was keeping his children awake. Reggae began because of the  poor fidelity of radio broadcasts making the ride cymbal sound more like a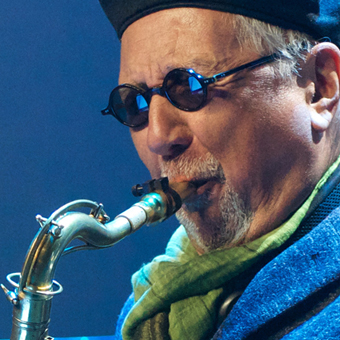 "chunka chunk" instead of the "tappity tap" and creating an entire genre of music. That was Haille Sellasee of them!
12 rag tag guys changed the world because they followed a Carpenter from Nazareth who happened to be God
in the flesh. What odds would you have given them at the time? How about Moses confronting the most powerful man in the known world, Pharoah. Or the Apostle Paul standing before the Parthenon and telling them "you are going DOWN!"?
Blue Note records started with a guy that knew nothing about music except "I know what I like." Frank Sinatra saw how Tommy Dorsey could control  his breath on the trombone, practiced swimming laps underwater to build up his chops, and changed singing up to this day.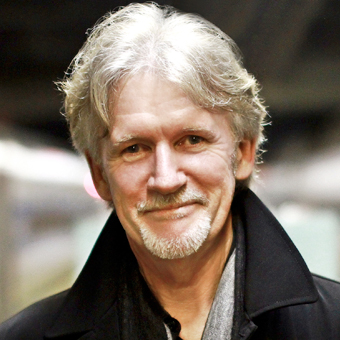 Don't be discouraged that it's just "you against the world." Things you start now can have a great effect someday. People may be inspired just because you're
not giving up! Bach didn't start influencing people until Mendelssohn discovered his "reissue series" over 100 years after his death.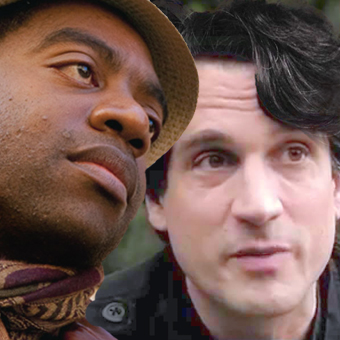 The Bible says, "Be steadfast, immovable, always abounding in the work of the Lord, knowing that in the Lord, your labor is not in vain." If your
playing, work and life is
focused on above, what you are doing has significance, so keep it up. You may not see it right now, but it is having an impact. As Churchill said, "Defeat is never fatal; victory is
never final; it's courage that counts." Keep going forward with your small beginnings.
KEEP WRITING US. HERE ARE SOME RECENT COMMUNICATIONS…
Dear Jazzweekly,
I just became aware of the super great review of my pop's posthoumos CD with Carmell Jones – – -if i send you a photo of my LP/CD/audio equipment collecting hoarder dad's pad, I could show you where we "unearthed" the tapes.
There are more to come – – next one hopefully in late Nov/early Dec.
appreciate the kind words.
all best,
Leslie
(daughter of Forrest)
Hey George,
Nice to meet you at Catalina's and thanks for mentioning my comment regarding Danny Janklow. For the record, Danny blew the doors off the place.
Take care,
Ryan McAnany
Hi George!
Thanks so much for coming out and for this wonderful review. I will definitely keep you posted when and where I'm playing!
Hope to see you soon.
Best,
Danny Janklow
Hey George,
Thank you for taking the time to give us a listen, and for such a kind and very charming review. I love the idea of people hearing our new CD on a counter top jukebox at a diner. That's just exactly what we had in mind when we made the record!
Solitaire Miles
Hi George
 Thanks for the review and vibe!
Jason Miles
George, thanks for the kind words. It's always a pleasure when someone "gets" what you do. I appreciate it. I took the liberty of copying your review to my blog…www.datamusicata.com. Hope that is okay with you.

James Lee Stanley