TWO OF OUR GREATEST
SPEAK OUT ON THEIR IDENTITIES
CHECK THEM OUT IN THE INTERVIEW SECTION
  Match the artists below with their     scheduled
                 shows on the left!
*******************************************ADVERTISEMENT********************************************
If you want to know what Django Reinhardt would have sounded like if he lived in Hawaii, this disc by Erich Sylvester. He plays the Hot Steel guitar and the Cool Ukelele while he sings tunes from the early and innocent days of the Islands. A mix of swing and nostalgia permeates this delightful session, taking you on a musical time travel. Check out my review at
IT'S THE TIKI ROOM! Hot Steel & Cool Ukulele: Tropical Swing
It's a ton of fun, and don't forget the hula skirt!
******************************************************************************************************
WHO ARE YOU?
It's a simple question, but can be answered many ways with a
plethora of aspects.
I remember one time I was at John  Pisano's Guitar Night, and the guest was a young, more modern six
stringer. Pisano asked between songs if there was something he wanted to play, and the guy mentioned if he new "so and so." Pisano demurred, responding, "No, I'm a bopper."
For many of us, our identity is in our music, or even more specifically, our style of music. But what happens if what we are associated with is taken away? Ron Carter wanted to be a classical bassist, but because of the social
prejudices, he switched over to bass. Was he less of a
bass player? Was his ultimate identity altered?
We all like certain of our identities; some like to be a "jazzer," others simply a "music lover." However, if
my entire identity was in my music, I wouldn't have married the wonderful bride I've had for 32 years. She is almost a-musical, which leads to some difficult after concert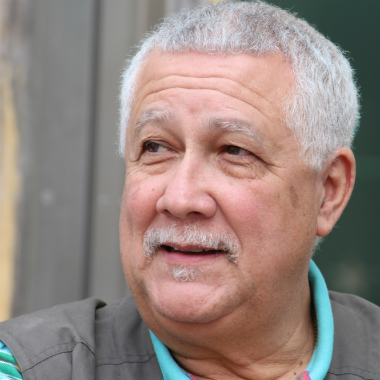 discussions. The good news is that our identity is not in being musical; it's based on something more transcendental.
The reason that this topic is so important is because the two "INTERVIEWS" for the month are about artists who've had their identities challenged the past few years. Sonny Rollins is considered not only the
greatest living tenor saxophonist, but the greatest living jazz musician,
period. However, due to health reasons, that identity has been taken away (hopefully
temporarily). His famous routine of marathon practices and big toned concerts has been stripped away, and he's therefore
been forced to re-think what (and Who) he actually bases  his identity on. His conclusions can only come after everything else has been stripped away.
Likewise with David Murray. Once considered the poster child of the "New" jazz artists, while at the peak
of his popularity, Murray pulled up stakes and moved to France to create a new life. He explored various "non-jazz" styles of music, even delving into opera, eschewing the limited confines of his previous identity.
I bring this up as a lesson to all readers. One of the greatest ways of finding out
your identity is this: ask
yourself, "What quality must a spouse of mine have in order for us to be compatible?" That is what your identity was. When I was younger, my identity
was in being Greek, so she had to be Hellenic. I subsequently went through various identities based on culture, race and tastes until I realized that the core of who I am was based on my faith. So, I ended up with a non Greek, a-musical woman that has made me
happier than any Mediterranean jazzer I could have imagined.
So when you listen to music, try to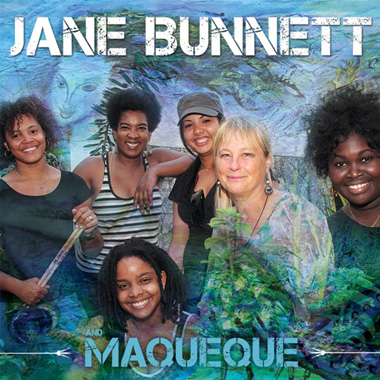 remember who you are, and when it
comes to life, it makes for a healthier identity to know "Who's" you are. This allows you to
feel comfortable in your own skin, knowing you're accepted by a Transcendent Being, and makes it easier to  take in styles such as opera, classical, folk, electronics and rock to help you appreciate jazz and even
make you a better musician.
KEEP WRITING US. HERE ARE SOME RECENT COMMUNICATIONS…
Hey, George.
I just loved your "Who Are You?," especially the winsome way you witnessed with it without ever being heavy handed. Liked Sinatra losing his voice because of Ava Gardner, as well!
Regards,
Tim Philen
 ********
Hey George,
thanks again for this great review!
All best,
Denny Zeitlin
********
Dear George,
"I'm still breathing..that's what I do…"
 Great article on David Murray…If you follow your creative heart you may not see where your going but the Holy Ghost knows..Trust Him..Worship Him.  The pay off is not even comparable to what the world has to offer .  Music is like church…   Your  article was part of my devotion this morning.. Keep up the inspirational assignment..the payoff is huge.. Love you George..
         In His  Note,  Bob Gorton.
********
George-
Great article. Thanks. Il share with the boys!
Philippe Saisse (Al Di Meola Band)
********
Hi George
Thank you so much for your kind and insightful review of our "Brand New" CD.  Beautiful writing on your "Honor your Father"  essay.  You are a fortunate man to have grown up under a father with so much wisdom (and such a love of Jazz). I'd never really thought about how the 5th commandment might relate to jazz, but I grew up with a father who loved jazz, and introduced me to the language of Duke Ellington before I had any other language.  We are both blessed indeed.
We look forward to reading more of you columns.  Thanks again for your kind words, and taking the time to listen to our work.
Best Wishes
Anne Walsh/ Tom Zink
********
Hey George! Thanks so much for the review! Much appreciated…I'll add a few tasty quotes to my website and link your blog as well. Enjoyed reading some of the articles like "fathers of jazz" the other day too.
Cheers,
Julian Hartwell
********
Hi George,
 Nice site you have, I've been perusing it. Thanks for helping to keep this music alive!
All the best,
Tony Romano
********
Dear George-
WOW!!!!!
You are amazing brother. Love your writing!!! You have a true talent there.
Much Love and thank you from the bottom of my heart. All the best!
Sincerely,
Hey, George!
I love your interview with Mathis ! I worked with him a long tome ago and my concept has always been to sing through the horn. Really great job you did ! Wow,  George heartwarming your words paint pictures like a great solo thank you so , so much !!!
Glenn Zottola
********