Check out my review of Kathy Ingraham's jazz album For Your Consideration on the Grammy® 60 Ballot. It's a clever way to deliver music!
www.kathyingraham.com
THIS MONTH, WE FEATURE TWO GUITARISTS, JONNY LANG AND ADAM ROGERS.
BOTH HAVE NEW ALBUMS OUT THAT REACH BACK TO THEIR ROOTS 
WHILE STILL PROGRESSING FORWARD
    CHECK THEM  OUT IN THE INTERVIEW SECTION 
      Match the artists below with their scheduled
 shows on the left!
GET BACK TO THE BASICS!
I think October is my favorite month. There are so many great things going on at the same time. I've listed a bunch of them in the "No One Asked My Opinion,
But…" section.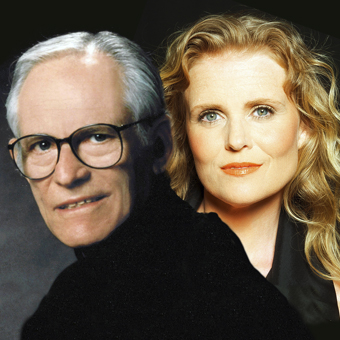 I bring up the joy of this season because everyone seems so angry lately. Be it politics, football players, social issues, statues or Confederate flags, no one seems to be joyful any more.
When I would get upset about life, my mom would tell me "start thinking about the simple and basic things about life. That will cheer you up and change your outlook."
For her, that meant to take a step back and take in something that's the core of her joys. If it was reading, she'd go
back to Dickens; for movies, anything
with Ronald Coleman or Frederick March; for spiritual guidance she'd get into The
Bible or Billy Graham's Christian Perfection; in terms of music she'd put on either classical material by Brahms or Tchaikovsky or flip on a country album by Jimmy Reeves. Mom loved the
basics. It helped her remember her center and compass starting point.
October reminds me of getting back to the core things of life. During this month, we have the baseball playoffs leading to the World Series. College football is beginning, and in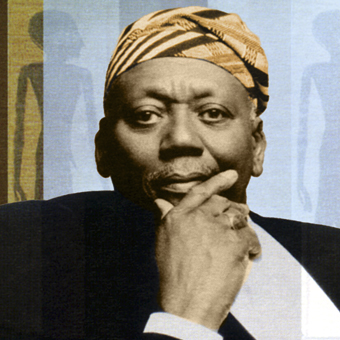 Los Angeles, even though we have two pro teams, no one cares because we already had one in the USC Trojans. Basketball and Hockey also start; for a sports fan, it's a hint of heaven.
As far as getting back to basics religiously, October 31st is also the day that Martin Luther put 95 theses (points of debate)on the door of the Wittenburg Church, setting off the Protestant Reformation.
2017 marks the 500th anniversary of this world-changing event, and all Luther was trying to do was start a debate on what the essential core teachings of the Bible really encapsulated. By that time, the church had gotten so far off its original path that Pope Leo X
started selling indulgences (tickets to heaven, or at least out of purgatory) in order to pay for the building of St. Peter's Cathedral. Luther's points of debate created such a shock wave that Western Civilization is still influenced by it. And what have you done lately?
What does this have to do with jazz, and music in general?  PLENTY!
Both of the artists featured this month, Jonny Lang and Adam Rogers, are guitarists who are reaching back to the roots of the music they enjoy. For Lang, it is the rich American blues tradition, which he has melded with his own songs that reflect his own spiritual journey. Rogers initially took to the guitar because he became enthralled with the sounds and style of Jimi Hendrix. Ever since then, he's been on a quest to recapture that initial "aha" moment
through his own six strings stylings.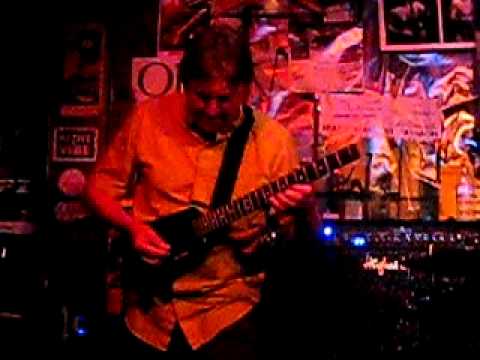 This concept of going back to the roots and basics is also important as fans of jazz. It's easy to get lost in the "new" or "trendy" and forget from whence we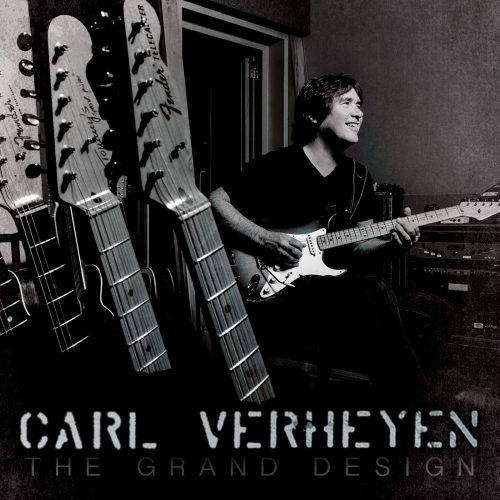 came. While novelty and creativity can be good, as it stimulates growth, it's important to remember  ones core values. In jazz, it's still important to remember melody, harmony and above all SWING. Some artists I hear seem to concentrate on every aspect of music except the basics. I have a friend that teaches at CSUN, and he frequently bemoans the fact that "none of my students know how to play a simple melody."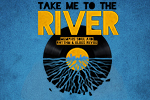 Legendary LA artist Buddy Collette used to tell me the same thing. I once asked him what it takes to be a great musician, and he said, "Learn the melody. Learn it PERFECTLY. If you do that, and show up on time, you'll always have a job,"
The basics apply to life as well. At a recent interview, bassist Victor Wooten stated, "If you want to be a success, start with the basics. Be successful at making your bed, then brushing your teeth, and then getting dressed. This starts making success a habit."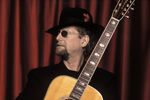 The same goes for relationships. I've been married 33 years. And that after just dating for 3 months (but that's another story)! What makes it work? The basics; take the wife out, listen to her and respect her. Get back to the
basics of why I married her!
As I said before, if life is getting you down, start appreciating the basics about life. Waking up, eating a meal, reading a good book, praying to God, talking to a friend,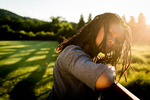 taking a
walk. Appreciate the tender mercies of each day, the basic joys of life, and these other "major" problems will get back into perspective.
KEEP WRITING US. HERE ARE SOME RECENT COMMUNICATIONS…
George!
I'm a bit of a music nerd so I check in with jazz weekly to check out whats goin on!
Thanks so much!
Greg Sinibaldi
************
Hi George,
Ted and I want to thank you very much for wonderful review you gave Live at Trumpets. You did your homework and you wrote about our music with knowledge and insight!
We dig good writing as well as good playing: thank you!
Once again thank you very much.
Don Messina
************
Hello Jazz Weekly,
This is Mike Effenberger.  I'm a musician in the New Hampshire Seacoast.  I really dig your site, great stuff.. I've run across a lot of interesting music there that I had otherwise missed.
Thanks a lot,
Mike
************
I just visited your site for the first time… great content, with lots of love for the music, keep up the good work!
All best,
David Arney
************
Dear George-
Thank you for your review of "The Passion Of Charlie Parker". However, I must tell you that in specifying the use of tenor sax instead of alto sax as the major problem, you are just about completely missing the point of the project. This is not a tribute album. There have been more than enough tributes to Bird. There have also been more than enough albums of his songs with people trying to emulate him stylistically. This is an examination of him as a amazing and tragic archetypal figure, thus the use of the term "passion" to describe impressionistic "play" of his life. Whether we are discussing Bird, Van Gogh, Jimi Hendrix, or Hank Williams, there is a common thread among innovators who are candles burning too brightly. The artist ahead of his time has a heavy load to bear, whether he is painting with words, oil paints or music. The use of tenor sax was purposeful, so as not to play the game of emulating Bird, which is a rather trivial pursuit, and which he would laugh at were he still alive. The one thing that he would not be doing if he was still with us would be to play like he used to play. He was a far too restless force, and already tiring of what bebop had become by the time of his death.
Again, thank you for taking the time to review the album, but I think that if you go back and listen again, and specifically to the words that David Baerwald and I put to this music, you will find that there is much more there than you initially saw.
Thank You,
Larry
Dear George
Just read your review–
Thanks for getting me- and always supporting my work! It means a lot to me.
Plus I love the way you write!!!
All my best
The Bon Vivant
Mark Winkler
************
Hi George,
Just wanted to thank you so much for the wonderful interview/article. And it was so great chatting with you, as well…. thanks for an all around enjoyable experience!
Thanks,
Tom Kennedy
************
Dear George,
Hope you are well. I just read your telephone interview with Nicolas Meier – very interesting! Nicolas and I have been good friends since he moved to the UK about 20 years ago – we also live very close to each other so we see each other frequently.
I think his latest album is his best to date – having Jimmy and Vinnie on it is awesome!
Also, I wanted to take the opportunity to see if you received my album 'The Time Thief' Redtenbacher's Funkestra. I know you are very busy – just wanted to check that it actually has arrived for whenever you might have some time for it.
Thank you very much.
Kind regards,
Stefan Redtenbacher
************
I enjoyed your fun article, thanks.
You may want to note that we actually don't say 

"Christos Anesti"

 during Lent, but we do greet each other that way for the period after the Resurrection through Pentecost.
A lot of Greeks will say "Kali Anastasi" during Lent.
************
Dear Jazzweekly,
I've been enjoying your articles – as well as your support – and am wondering where you are based?
Thank you!!
Heather Bambrick
Toronto, Canada
(we're based in So Cal)
***********
Hi George!
Thanks for your nice review of my new album "Soulfully Yours"
Yes, "Spirit of Life" definitely has a Miles vibe to it since I use an old Conn Multi Vider and the overall groove is somewhat in the tradition of early seventies Miles. But the intention was not at all to sound like that. I just decided tempo and key and we just played. One take….
My father was a great jazz pianist and of course I heard a lot of Miles when I grew up but my musical background came more from players like Freddie, Lee, Wayne, Bird and Woody among many others. The rest of the album really has very little to do with Miles specifically or whoever else. It's really a result of a whole life's various and important musical inspirations. In my opinion (and many other listeners, colleagues and reviewers as well) it's a very unique album and very much just a result of different parts of my musical heart.
But thanks again for the review. I definitely respect your personal view. Just wanted you to hear my opinion. Hope that's ok!
All the best from Dublin right now where me and Perico Sambeat are playing with the Phil Ware Trio.
-Anders Bergcrantz
************
Dear George!
Thank you very very much for your review. I'm very happy that you enjoyed the music and the review is really nice and original. once more you showed a great attention to the music and I'm so grateful for that. 
Let's keep in touch and ALL THE BEST from Italy.
CIAO!!!
Enzo Rocco
***********
Mr. Gadd, you are a he'll of a drummer. I listen to you when you where playing with, Grover Washington Jr. It's so good to see that you are still playing!
Diane Batchelor
************
Hello George,
I guess my Label sent you the CD. I would like to thank you for taking the time to listen to my music.The word you used really resonate with the way I perceive my music.
Thank you very much.Take Care
Salvo Palmero
**********
Hi George,
Great website, I'm finding a lot of new music to listen to!
Thanks,
Rose Ellis
************
Hey George!
Thank you for this wonderful article. As I told my team, this is probably my favorite article during the promotion of the new CD, "G." It's in-depth, balanced, accurate, and shows the various sides of me as an artist.
Thank you for your support, and love for this music.
Best,
Gerald Albright
************
Thank you Jazz Weekly and you- George for taking the time to review my Work. best to y'al!
Mort Weiss SMS JAZZ "The Mort Report"
************
Hey George-
Funny enough after I was summarily fired from Verve Records back in '97 I cooled my heels to get away from it all and moved to Sherman, CT. The real estate broker told me, 'do you know Tommy Lipuma?" He's your next door neighbor!" It was the house + barn where he recorded "Unforgettable." Tommy had not taken over at Verve for another couple years and we somehow lived in peace, as he heard me in the distance banging my drums and driving my Ferrari at top speed (very loudly) on our rural roads in horse country. Super nice man. Love him. We even had Llamas next door too.
Thanks for the article,
Guy Eckstine
**************
Hi George,
Thanks for the good notice for Dream Suite and the terrific placement in your column. Much appreciated. Glad that you enjoyed the work.
Happy Holidays and
Best Regards,
Louis
***************
Dear George,
I tuned in here to your writing to read a review of my latest disc, but instead I found an article on giving thanks, faith, and perspective. I been struggling in near every area of my life for nearly a decade. In my tight little family I faced cancer, drugs, lost faith, Alzheimer's, and the prospect of supporting us on a musicians wages. I have been overwhelmed with my loss and how complete it seemed. Someone can say right thing to you at the right time and suddenly your life can seem so much better. Thank you for the article.
Warm Regards
Bill Johnson
( o)==#
***********
Hi George-
You inspired me to write the Thanksgiving Song !
Very good article, thanks
Hamid Cooper
**********
Dear Jazz Weekly,
I ran into your 2014 interview with Larry Carlton. I've been a Steely Dan fan for 35 years but never knew anything about Larry. I loved hearing that Larry is a man of faith, even after the gun shot incident. Thanks!
Tom Moyer
**********
Hi George!
Really great work, George. That was one heck of a conversation with Kirk Whalum!
Peace, Love and Joy,
Rick Scott
**********
Hey, George.
I just loved your "Who Are You?," especially the winsome way you witnessed with it without ever being heavy handed. Liked Sinatra losing his voice because of Ava Gardner, as well!
Regards,
Tim Philen
 ********
Hey George,
thanks again for this great review!
All best,
Denny Zeitlin
********
Dear George,
"I'm still breathing..that's what I do…"
 Great article on David Murray…If you follow your creative heart you may not see where your going but the Holy Ghost knows..Trust Him..Worship Him.  The pay off is not even comparable to what the world has to offer .  Music is like church…   Your  article was part of my devotion this morning.. Keep up the inspirational assignment..the payoff is huge.. Love you George..
         In His  Note,  Bob Gorton.
********
George-
Great article. Thanks. I'Il share with the boys!
Philippe Saisse (Al Di Meola Band)
********