Match the pictures of the artists below with their upcoming shows on the left
MERRY CHRISTMAS!
"There, I said it again"  as the song goes.
It seems like every year people get more and more afraid of insulting someone by saying "Merry Christmas." Let's be honest with each other; yes, the date of Christ's birth is pretty arbitrary, and you can argue until you're blue in the face when it actually was. The fact of the matter is that December 25 is the day that we celebrate it, and all of the other competing holidays are vying for attention simply to get a few bread crumbs of publicity.
This is nothing against the other holidays. I lived in Israel, and even they admit that it's
only focused on more intently because of its proximity to Christmas.  In my neighborhood, we even had a
Chanukah Harry!
The fact is, Christmas does a couple of things for us. First, because it celebrates the birth of Jesus, it makes us think of God becoming man. God becoming incarnate to show us what He is like, and ultimately living and dying for us (but that's a talk for Easter. Hold on to your chocolate eggs for now).
This is important for us music lovers and musicians because we need to think about what we are trying to
"become" for our listeners. Most artists develop a style, but the best ones BECOME a style. Examples abound, but take Count Basie. He first played Kansas City big band swing, then perfected it, and eventually personified it. He could represent it in three little plucked notes. You know how Basie could do a solo or end a song, just like
you know how Jesus would respond to a situation once you got to know Him better.
What do you want to "incarnate"? I'm working on "lovingkindness," and I have a LONG way to go. I want my
words AND my horn to exude that emotion.
The second thing about Christmas is that it comes at the end of the year, and inherently the end of the year causes us to become more reflective as we look back on the past 12 months and wonder how we spent our time. For us in the Northern Hemisphere, the cold weather adds even more cause for reflection as we sit in warm
environs yet look out to the wintry weather. It's sort of a symbol of our lives; we look back in the "winter" of our
years and wonder if we spent the time well or wasted it on vain pursuits.
This combination of thinking of Love and Truth becoming Incarnate, and what we've done in the past year is a double punch for making us either a) give up in the futility of it all b) not want to think about it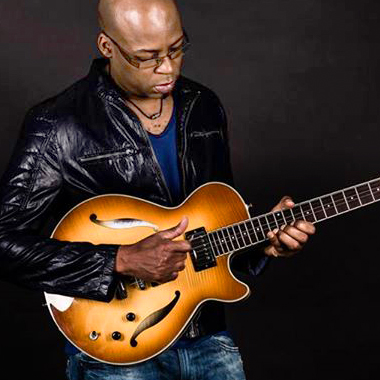 or c) take this time of year to confront what we can do to consciously embody something worthwhile.
The fact is that we are doing that anyway. Maybe its love, maybe materialism, maybe it is joyful swing. Think
about the Reason for the season and what you want to reflect to the watching world. We have a day this month where we see how One Life changed the world. You can make a difference as well if you embody truth and love, whether it be as a spouse, friend, musician or fan.
Think of the inspirations that Jesus has made, even just musically. The greatest piece of Western music, Handel's "Messiah," was composed in just TWO WEEKS!! Fanny Crosby composed over
2,000 hymns, and she was blind. Anyone out there NOT know at least two choruses of "Amazing Grace"? And who can beat Christmas Carols like "Joy to the World" or "Angels We Have Heard on High" where I make my Sunday School
class sing the "Gloria in Excelsis Deo"chorus in only one breath so that they can pass out in exhaustion?
I've listed a number of reasons to be excited about the season. Revel in it and see that there is something, and Someone, greater than all our concerns, which gives us a reason for living and living abundantly.
KEEP WRITING US. HERE ARE SOME RECENT COMMUNICATIONS…
Hello George,

I wanted to say thank you so much for the review of my CD – Come Out Swingin'.
Thank you for "getting" the music and thank you for having the openness of heart to not judge a book by it's CD cover smile emoticon.

All the best,
Eugenie Jones
Dear Jazzweekly,
I just became aware of the super great review of my pop's posthoumos CD with Carmell Jones – – -if i send you a photo of my LP/CD/audio equipment collecting hoarder dad's pad, I could show you where we "unearthed" the tapes.
There are more to come – – next one hopefully in late Nov/early Dec.
appreciate the kind words.
all best,
Leslie
(daughter of Forrest)
Hey George,
Nice to meet you at Catalina's and thanks for mentioning my comment regarding Danny Janklow. For the record, Danny blew the doors off the place.
Take care,
Ryan McAnany
Hi George!
Thanks so much for coming out and for this wonderful review. I will definitely keep you posted when and where I'm playing!
Hope to see you soon.
Best,
Danny Janklow
Hey George,
Thank you for taking the time to give us a listen, and for such a kind and very charming review. I love the idea of people hearing our new CD on a counter top jukebox at a diner. That's just exactly what we had in mind when we made the record!
Solitaire Miles
Hi George
 Thanks for the review and vibe!
Jason Miles
George, thanks for the kind words. It's always a pleasure when someone "gets" what you do. I appreciate it. I took the liberty of copying your review to my blog…www.datamusicata.com. Hope that is okay with you.

James Lee Stanley