TWO ARTISTS WHO BOTH EMBODY AND IMPORT THE HEART AND
SOUL OF MEMPHIS ARE  FEATURED HERE
CHECK THEM OUT IN THE INTERVIEW SECTION
  Match the artists below with their scheduled
     shows on the left!
*******************************************ADVERTISEMENT********************************************
READY FOR A NEW SOUND? I'm willing to bet you've never heard anyone play the baritone ukulele, particularly within a left of center jazz frame as performed by the artistic hands of Ryan Choi. He's released a pair of eps, and they deliver an exciting new sound and direction for jazz. Check out my review at http://www.jazzweekly.com/2016/08/ready-for-something-new-ryan-choi-whenmill-three-dancers/
It's definitely something fresh and bold. Isn't it about time?
******************************************************************************************************
WHERE ARE YOU FROM?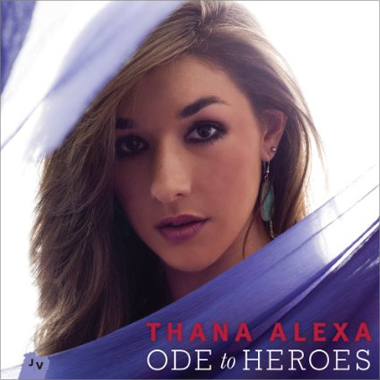 Last month, we asked the basic question of who we are in terms in our personal identity. This time around, we need to evaluate how our environment has helped make us who we are.
It's ironic; we think we are in such control of our lives, but we cannot even control where and when we were born. Yet, our home town, or where we grow up, is vastly important to creating our temperament, what our likes and dislikes are, and even our very essence.
Some of us don't like where we've lived. Let me tell you something…I've travelled all over the world, and every big city, small town, village or wide spot in the road has something culturally to offer. My relatives in Livadi, Greece are hearty shepherds, making some of the best feta cheese in the world, and they eat it
like an ice cream sandwich. My dad came from Philadelphia, and  he used to say, "I know how to deal with Christians because I go to church; I know how to deal with atheists because I grew up in Philly."
Yes, your gene pool plays an important role in developing your character, but your local environs also play a part, particularly as far as determining what food you eat, what music you listen to, where you hang out and where you worship. Where I grew up, I had was able to listen to Greek
music, Motown, Big Band swing and the radio voices of Vin Scully and Chick Hearn create stories of sports immortality on the air waves.
Local places to eat  like DuPars, or greasy spoons like Tommy's Burgers or the luscious square pizza from Barone's turned me into a fan of local diners. I still sniff at fancy restaurants.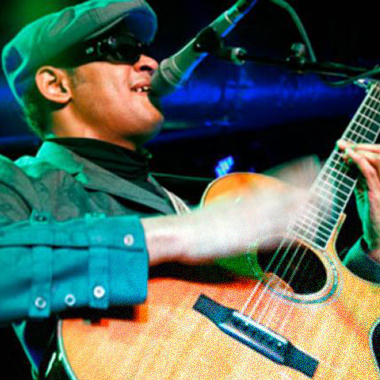 Going to a Greek Orthodox Church taught me reverence for the holy. Communing to a Baptist Church in Inglewood taught me much about various cultures as well, not to mention how to sing refrains from a foot stomping hymnal.
This month we are focusing on the town of Memphis, Tennessee. Who would have thought that this small muggy
town would be the birthplace for so much good music, food and religion. The list of artists that came from this area is overwhelming: Isaac Hayes, Booker T Jones, Kirk Whalum, WC Handy, Rufus
Thomas, Memphis Minnie, Phineas Newborn Jr, Dee Dee Bridgewater, Hank Crawford, Aretha Franklin, Al Green, Memphis Slim, Koko Taylor, Johnny Shines and, yes, even Justin Timberlake are just a few musicians
who call Memphis their abode.
Why is this important, and how does it relate to music? Well, you may not know it or not, but you live in a great place. God put you there for a reason, and it's up to you to figure out how to grow
where you were planted. No one decided to make Memphis a melting pot for black and white artists to get together and form integrated bands that created soulful
struts. No human planned to make Sun Records such an important label that gave us the roots of modern rock with Elvis, Johnny Cash, Carl  Perkins and Jerry Lee Lewis. No pastor said, "Hey, let's take church songs, add secular lyrics and create a whole new style of music." No, it just occurred because of who lived there.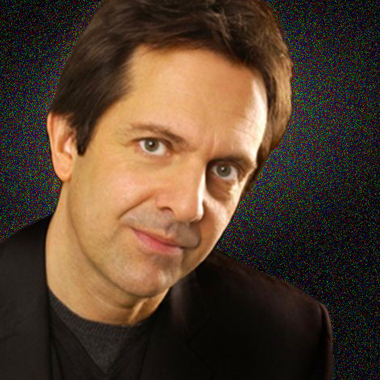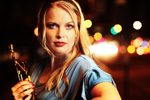 Over two thousand years ago, someone started doing miracles and claimed to be God in the flesh. Skeptics asked "What good can come from Nazareth (where he grew up)?" From this village Jesus learned about prodigal sons, keepers of vineyards, potters, false and true
religion and even women of ill repute. This is how your home town affects you.
In the "INTERVIEW" section this month, we get to know two artists who came from and reflect the city of Memphis. Booker T Jones became the soul and sound of STAX records, not only being the "house band" for Otis Redding, Sam & Dave and others, but writing pieces like "Green Onions"
and "Born Under a Bad Sign" that have become American staples. Kirk Whalum was both the musical and spiritual director for Whitney Houston, and his solo on "I Will Always
Love You" is iconic.
What both of these men have in common is how Memphis made them who they are. Both grew up in the church, and are men of spiritual integrity. Both are ecumenical in their musical tastes and are comfortable in any setting that is
honest and soulful. Both
are always looking for something new to learn, and have never met a stranger. And we  haven't even talked about food yet! They both embody what is good and attractive about their home town.
Get to know where you live. What are the local hangouts? Who are the interesting people where you live? Are there any places where music is played? Who
do they listen to, what do they play and why? Where you live has a culture; find it, absorb it, and use it to make yourself a
better person, with something to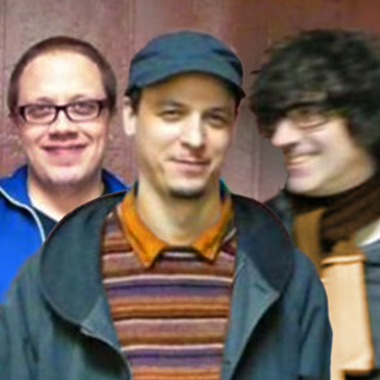 pass onto whoever will listen to you.
KEEP WRITING US. HERE ARE SOME RECENT COMMUNICATIONS…
Hi George!
Really great work, George. That was one heck of a conversation with Kirk Whalum!
Peace, Love and Joy,
Rick Scott
Hey, George.
I just loved your "Who Are You?," especially the winsome way you witnessed with it without ever being heavy handed. Liked Sinatra losing his voice because of Ava Gardner, as well!
Regards,
Tim Philen
 ********
Hey George,
thanks again for this great review!
All best,
Denny Zeitlin
********
Dear George,
"I'm still breathing..that's what I do…"
 Great article on David Murray…If you follow your creative heart you may not see where your going but the Holy Ghost knows..Trust Him..Worship Him.  The pay off is not even comparable to what the world has to offer .  Music is like church…   Your  article was part of my devotion this morning.. Keep up the inspirational assignment..the payoff is huge.. Love you George..
         In His  Note,  Bob Gorton.
********
George-
Great article. Thanks. Il share with the boys!
Philippe Saisse (Al Di Meola Band)
********
Hi George
Thank you so much for your kind and insightful review of our "Brand New" CD.  Beautiful writing on your "Honor your Father"  essay.  You are a fortunate man to have grown up under a father with so much wisdom (and such a love of Jazz). I'd never really thought about how the 5th commandment might relate to jazz, but I grew up with a father who loved jazz, and introduced me to the language of Duke Ellington before I had any other language.  We are both blessed indeed.
We look forward to reading more of you columns.  Thanks again for your kind words, and taking the time to listen to our work.
Best Wishes
Anne Walsh/ Tom Zink
********
Hey George! Thanks so much for the review! Much appreciated…I'll add a few tasty quotes to my website and link your blog as well. Enjoyed reading some of the articles like "fathers of jazz" the other day too.
Cheers,
Julian Hartwell
********
Hi George,
 Nice site you have, I've been perusing it. Thanks for helping to keep this music alive!
All the best,
Tony Romano
********
Dear George-
WOW!!!!!
You are amazing brother. Love your writing!!! You have a true talent there.
Much Love and thank you from the bottom of my heart. All the best!
Sincerely,
Hey, George!
I love your interview with Mathis ! I worked with him a long tome ago and my concept has always been to sing through the horn. Really great job you did ! Wow,  George heartwarming your words paint pictures like a great solo thank you so , so much !!!
Glenn Zottola
********