****Advertisement****
Love Brazilian music, but are tired of the same old retreads? Check out this latest cd by Nobresil, an LA-based band that mixes originals with original covers. Justo Almario and Hubie Laws are just a couple of the guests on the husband and wife led band that mixes samba and sensuality. Check out the review below along with their link:
http://www.jazzweekly.com/2014/08/nobresil-original/
www.nobresil.com
******
Match the artists on this page with the listed shows in the "Heads Up" section!
RHYTHM IS OUR BUSINESS
What was it that made you fall initially in love with jazz? When I was a kid, I would go to sleep at
night listening to Vin Scully of the Dodgers do the play by play. When he was done, he'd wish us a good night, and immediately following would be the driving rhythm section of Harry James' Orchestra playing "The Mole" as the intro to Chuck Cecil's The Swinging Years radio program.
Yes, I got into rock, progressive rock and folk, but, every time I went to see a rock concert, I always felt tired and a bit drained. Not to mention reeking of grass from some nearby stoner. In Chiropractic School, an older student took me to a jazz concert to see Supersax and the Akiyoshi-Tabackin Big Band. Half way through, he leaned
over to me and said "I know you don't understand what's going on, but someday you will." He was right; there
was a whirlwind of sounds-BUT what I noticed when the concert was over was that I was MORE energized than before the show started. Instead of wanting to go home and go to bed, I wanted to go out and DO SOMETHING.
Why? It was the energy of the rhythm sections in those bands. Unlike the plodding and thunderous sounds from rock, or the synthesized blast from modern R&B, jazz has a combination of sleekness and energy in its foundation that is simply infectious. It's there in boogie woogie, stride, swing, bebop, hard bop, modal and even fusion. And dare we even mention Afro Cuban, Latin and Brazilian? The mouth waters just imagining these simmering and percolating percussion! No matter the genre, whoever is soloing needs to have simpatico support from the mix of drums, bass, piano, guitar and timbales or congas. It can be all of the above, or just a couple, but the audience
can tell when the music gels, or when it's just trudging along.
In the "No One Asked My Opinion" section, I give a list of some of important rhythm sections in jazz. And why were (and are) they so valuable? Because they served the music.
Their mission was to make the band achieve a certain level of energy, either on their own, or for the soloist to improvise off of.
And that is the point. A real rhythm section should make the soloist look great. It should challenge him or her, driving the horn, guitar or whatever to a level that cannot be reached otherwise. I remember when I lived in Italy and heard a hard bop band that had famed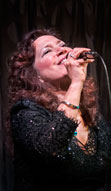 drummer Kenny Clarke at the helm, and after the trumpeter took a solo, he looked at the saxist and yelled, "What a rhythm section!"
How does this relate to you if you don't play a rhythm instrument? Simple-what is the effect that you have on the people you come

into contact with? Are they better off after their time with you, no different, or actually a bit drained? Is your intention to serve them, or to be served by them? Are people glad
that they know you? If you are a musician, is the audience glad afterwards, and more inspired afterwards, by your concert?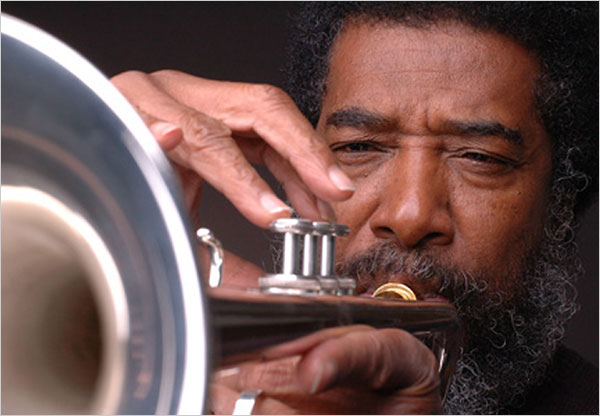 Do you energize, or drain, the people that listen to you. As mentioned before, you don't have to be a blowing a horn or picking a guitar to have an effect on your surrounding friends. Are they better off because of you? Do you encourage and inspire them? Are you helping them, or do you see them as a means to your end?
The Bible has much to say about why you're on earth, and serving others is in the top 5. St Peter (you know, the guy with the keys in heaven? He's in a ton of good jokes) wrote that "Each of you should use whatever gift
he has received to serve others, faithfully administering God's grace in various forms."
I've interviewed scores of jazz musicians, and the best ones ALWAYS emphasize that their purpose is to serve the music. Check out the Harvey Mason article. The famed drummer lives to serve others,using his sticks to personify the verse "You, my brothers were called to be free; but do not use your freedom to indulge your selfish nature. On the contrary, you should serve one another."
That is why we feel better after certain shows. We were served a treat, so that we can be energized to serve others. Pass on the joy you've received at a jazz gig, or album, to serve someone else.
Please contact us-here are some recent emails…
Hello Mr. Harris:
Knowing your very busy schedule I would like to take a second of your time to 
thank you for your review of my CD ....LYNNIE GODFREY: DOING  IT HER WAY...It 
was written so eloquently 
and has a recipient of your words I am humbled.
I look forward to submitting future works for your opinions...which I 
value......
Thank you so much for your time and thoughts....

Love You Madly,
LYNNIE GODFREY
George,  Thanks so much for the lovely comments and sensitive listening to my Sense of Place CD.
I really enjoy your website and writing—thanks for including me in your fine work.
Blessings and EarthPeace,
Joyce Rouse, aka Earth Mama


Dear Sirs :  I would like to thank George W. Harris for his "sensitive" review 
of my CD "Reflections Of Charlie Parker" and your magazine well done.  


Sincerely.

Glenn Zottola
Dear George-Thank you for this wonderful piece.  It was a thrill to read and see how much you "get" Jimmy Webb—and of course Johnny Rivers. Thank you for the book, I was wondering who passed it along. It will go to good use.  I wish I had met you! May we post a link to your review on Facebook? Laura
It is truly a wonderful site, thanks for keeping it up!
-Fernando Ulibarri