THIS MONTH WE INTERVIEW TWO OF 
THE SWEETEST SOUNDING 
ALTO SAX PLAYERS ALIVE,
 RICHIE COLE AND TED NASH,
AS THEY DISCUSS THEIR CRAFT
IN BIG AND SMALL BAND SETTINGS
IN THE INTERVIEW SECTION
 Here's a hard bopping delight by trumpeter Joe Mazzaferro with John Clayton. Check out my review: http://www.jazzweekly.com/2018/04/joe-mazzaferro-in-terms-of/
 Get a load of various hues of the blues on this site:
http://www.roszakradio.com/projects.html
 match the pictures below with their upcoming gigs in the "HEADS UP" section…
THE SWEET SOUNDS OF SPRING!
While taking a walk the other morning with my lovely bride, I was overwhelmed by the beautiful chirping of all of the birds hiding in the trees. Their melodies were like a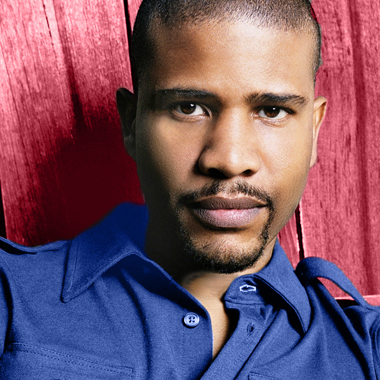 greeting to us during our daily stroll, as if they, like us, were celebrating the change in the weather. I immediately thought of that classic old hymn…
"This is my father's world
The birds their carols raise
The morning light, the lily white
Declare their maker's praise"
There's something about the sweet sounds of God's creation that is a balm to the heart.
The same thing rings true in music. What initially drew me to jazz was the gorgeously lilting swoon of alto saxophonist Johnny Hodges. I still
remember the first time I heard his horn sigh on "Never No Lament," better known as "Don't Get Around Much Anymore." Oh, I'd heard it before, but after about 20 listens to recording from the famous 1941 concert in Fargo, North Dakota, it finally registered with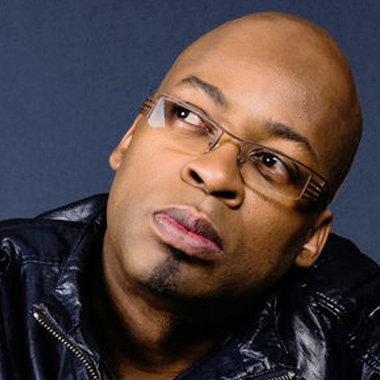 me.
Yes, technical acuity, speed and fiery passion all have their places, don't get me wrong. But, as Louis Armstrong once stated when he was first taking trumpet lessons, "First work on your tone; it's what stays with people so they'll want to listen to
you."
The tradeoff in music has always been "speed vs. tone." Almost every artists has to make the decision whether to work on developing a full tone, or sacrifice a little bit of the sound
in order to play more quickly and intricately. Rare is the artist that has mastered both.
Tenor saxists with the biggest
sounds, such as Dexter Gordon or Ben Webster, where never known as
being able to play as quickly as, say, Johnny Griffin, who's tone was never as fully formed as the a Texas Tenor.
My sax teacher taught me the importance of starting each practice session with long
tones. Every time I bring the topic up to sax players, they laugh, bemoan the routine and
say they "have to do it." Sonny Rollins once told me that he  practiced long tones in EVERY scale every day. It
took him hours,, and he hadn't even started on his technical skills or solos yet! Such is the discipline and necessity of tone.
My son in law is part of a preaching team at our church. I
once played for him recordings of sermons by preachers like D James Kennedy and Lloyd John Ogilvie. After listening, I asked what they had in
common. He said, "they had a voice that made you want to listen to them." Lesson learned.
Since then, he's started practicing doing "long tones" by going up and down the scales for counts of 8, just like a sax player. People have noticed how much "better" his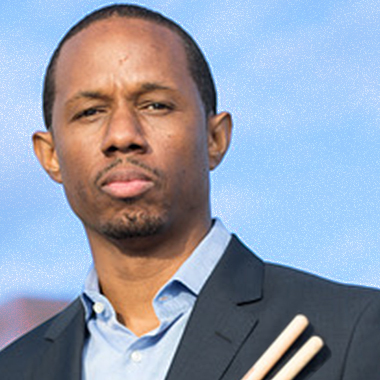 preaching has been just by this simple exercise.
This month, we are highlighting the alto sax. We've included interviews with the bebopping icon Richie Cole as well as the veteran of big bands Ted Nash. Both
have gorgeous sounds coming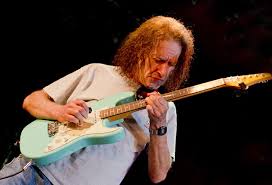 from their horns, immediately making you want to hear what they have to say.
The lesson learned from this is simply the famous adage, "It ain't what you say, but the
way that you say it."
Think about yourself; if you were listening to yourself, would you want to hear what you had to say? It can be a humbling experience. Therefore, work on making the
delivery of what you have to say more palatable, either by with a softer and warmer tone,
or with words that are more uplifting. As my teacher used to say, "There's nothing more irritating than a beautiful woman who can't
shut up yacking about how gorgeous she is."
As the Bible says, "let your conversation be
filled with grace, seasoned with salt." In our "No One Asked My Opinion, But…" section, we've listed alto sax players that have a sound both
gracious enough to draw you in, but with enough seasoning to keep you interested. May we all be such reflections of a loving God as both these artists
and His natural creation.
We get feedback from readers: 
Hello Jazz Weekly,
I recently discovered the Jazz Weekly,
Wanted to say how much I loved it
JaRon Eames
************
Hi George,
Thank you for posting Lafitte and de Villers. I'm glad you like them. 
By the way I read your nice article Sweet Sounds of the Alto Sax. I knew Al Gallodoro by the name, but after reading your opinion I'm curious to hear him.
All the best,
Jordi Pujols
Fresh Sound Records
 ************
Hi George,
Capri Records, Tom Burns, forwarded your kind words as the trio boards the Jazz Cruise today. I wanted to take a minute to thank you for your comments.
Sincerely,
Jeff Hamilton
 ************
Verily, verily, George, my resolution is to listen to more jazz in 2018, beginning with your top ten list of favorites. Thanks for the distinction between "best" and "beloved," btw. I emphasize that difference all the time in rock.
Tim Philen
******
George
OMG!!
Thanks for that amazing review in JazzweeklyYou nailed exactly what-we set out to do in song choices and arrangements
We tried to bring a fresh approach as well
But anytime someone puts me in the same space as Don Cornelius get a Huge hug from me!!!!
Again, many many thanks !
Kathy Kosins
**********