SWING INTO SPRING!
                                    THIS MONTH'S TWO FEATURED ARTISTS,
                                       RUSSELL MALONE & STEVE HACKETT,
                                        SET THE STANDARD FOR CREATIVITY,
                                               AND REVEAL THEIR SECRETS
                                                           THIS MONTH
                                  CHECK THEM OUT IN THE INTERVIEW SECTION 
Match the artists below with their scheduled
 shows on the left!
Check out this exciting album by vocalist/composer Nancy Ruth. My review is available at http://www.jazzweekly.com/2017/03/nancy-ruth-sangria-jam/, and you won't be disappointed!
CHRIST IS RISEN!
LET MY PEOPLE GO!
PLAY BALL!
Don't you just love this time of year?
There's a reason Italians named a pasta after Spring; I mean, who really wants to eat "Winter Spaghetti"? Even the name "Pasta Primavera" sounds delicious-vegetables oozing with butter, olive oil and seasonings, sprinkled with cheese.
Throughout history, Spring brings hope, and it's based on history. About 3,000 years ago, Moses told Pharaoh to "Let my people go, so that they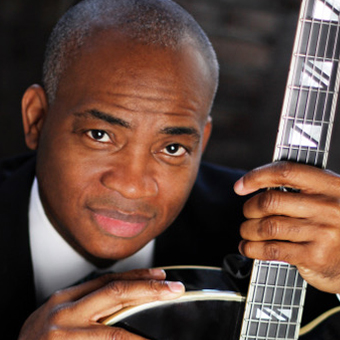 may Worship (God)." From that, we get God "passing over" the Jewish homes and killing the first born sons of all Egypt, leading to the famed Exodus, the walk through the Red Sea and the career of Charlton Heston. Freedom!
In the Christian religion, Easter (also celebrated during Passover) celebrates Jesus the Christ dying for our sins and taking our punishment on Good Friday and then rising
from the grave n Easter Sunday. His resurrection was witnessed by over 500 people, who gave their lives defending the faith with one simple doctrine, "Christ Arose." The world has never been the same; we even changed our calendars and the Jewish followers changed their day of worship from Saturday to Sunday. Another kind of freedom!
For those who are unreligious (and even those who are, like yours truly) there is the hope and joy of
baseball beginning. Yes, there are the hockey and basketball playoffs, but those just go on until July. Just flip a coin and move on!
But with baseball, there is this hope in spring that no other sport brings. Cub fans had 100+ years of unrequited hope fulfilled. Two years in a row? Why not?!? Even the
perennially underachieving Dodgers are giving Angelenos a whiff of possibilities. Maybe the Twins will NOT be the worst team. Anything is  possible; Christ DID rise from the dead, after all!
What does this have to do with jazz, and music in general? TONS!
Please remember one key thing in life: you only have a certain number of years, days and minutes in it. Life is too short to focus on the negative. Yes, there are problems all over, and people can be mean. I understand; look, I was left for dead for 5 days until someone found me in West Africa. I know about evil!
Still, no matter how bad things get, as the bible says "Weeping may come in the night, but
joy comes in the morning." There is lots of negative music out there; ignore it. That is why I got into jazz in the first  place. The negativity of lyrics from rock and pop, or the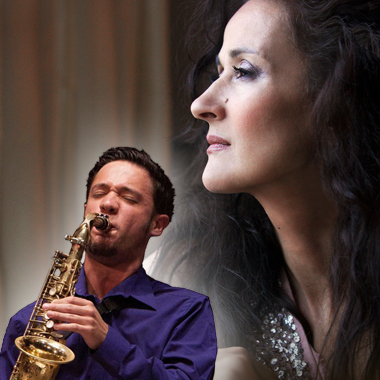 declarations of problems with no solutions combined with the incessant heavy beat ultimately drove me to the upbeat and loving arms of jazz. I couldn't believe how uplifted I
was after my first jazz concert; coming home from a rock show, I was tired, smelling of someone's marijuana, my ears were ringing and I felt drained. Walking out of a jazz club, I was so energized I wanted to go out and do something! That's the power of hopeful music.
Some of the greatest pieces of music were inspired by religion. Handel's Messiah was composed in two weeks, and still resonates. St. Matthew's Passion and St. John's Passion by Bach also point to this time of year, and have a visceral depth that makes you feel the agony of Christ's rejection of the world. Vivaldi's Gloria exudes with celebratory excitement.
This is what music should do; make you glad that you listened to it. That's what jazz, when performed properly, should do as well. Are there artists that are guaranteed to
inspire me when I play their music? Of course; my own musical comfort food consists of Duke Ellington, Lester  Young, Ben Webster, Art Tatum, Bill Evans, Nat
"King" Cole and Stan Getz. These artists make me glad I discovered jazz.
Not only should you listen to the type of jazz that makes you glad you're taking it in, but if you're a musician, PLAY the kind of jazz that makes people glad they discovered you. The same with life-become the person that causes people to rejoice in knowing you. Offer friends hope; there are enough
naysayers around. As Abe Lincoln once said, "No one ever made a
statue for a complainer."
In this month's "No One Asked My Opinion, But…" editorial, I list a bunch of reasons that I love this month. Take them in and enjoy. But also, compose your own list: what are the reasons
KEEP WRITING US. HERE ARE SOME RECENT COMMUNICATIONS…
Dear Jazzweekly,I've been enjoying your articles – as well as your support – and am wondering where you are based?
Thank you!!
Heather Bambrick
Toronto, Canada
(we're based in So Cal)
***********
Hi George!
Thanks for your nice review of my new album "Soulfully Yours"
Yes, "Spirit of Life" definitely has a Miles vibe to it since I use an old Conn Multi Vider and the overall groove is somewhat in the tradition of early seventies Miles. But the intention was not at all to sound like that. I just decided tempo and key and we just played. One take….
My father was a great jazz pianist and of course I heard a lot of Miles when I grew up but my musical background came more from players like Freddie, Lee, Wayne, Bird and Woody among many others. The rest of the album really has very little to do with Miles specifically or whoever else. It's really a result of a whole life's various and important musical inspirations. In my opinion (and many other listeners, colleagues and reviewers as well) it's a very unique album and very much just a result of different parts of my musical heart.
But thanks again for the review. I definitely respect your personal view. Just wanted you to hear my opinion. Hope that's ok!
All the best from Dublin right now where me and Perico Sambeat are playing with the Phil Ware Trio.
-Anders Bergcrantz
************
Dear George!
Thank you very very much for your review. I'm very happy that you enjoyed the music and the review is really nice and original. once more you showed a great attention to the music and I'm so grateful for that. 
Let's keep in touch and ALL THE BEST from Italy.
CIAO!!!
Enzo Rocco
***********
Mr. Gadd, you are a he'll of a drummer. I listen to you when you where playing with, Grover Washington Jr. It's so good to see that you are still playing!
Diane Batchelor
************
Hello George,
I guess my Label sent you the CD. I would like to thank you for taking the time to listen to my music.The word you used really resonate with the way I perceive my music.
Thank you very much.Take Care
Salvo Palmero
**********
Hi George,
Great website, I'm finding a lot of new music to listen to!
Thanks,
Rose Ellis
************
Hey George!
Thank you for this wonderful article. As I told my team, this is probably my favorite article during the promotion of the new CD, "G." It's in-depth, balanced, accurate, and shows the various sides of me as an artist.
Thank you for your support, and love for this music.
Best,
Gerald Albright
************
Thank you Jazz Weekly and you- George for taking the time to review my Work. best to y'al!
Mort Weiss SMS JAZZ "The Mort Report"
************
Hey George-
Funny enough after I was summarily fired from Verve Records back in '97 I cooled my heels to get away from it all and moved to Sherman, CT. The real estate broker told me, 'do you know Tommy Lipuma?" He's your next door neighbor!" It was the house + barn where he recorded "Unforgettable." Tommy had not taken over at Verve for another couple years and we somehow lived in peace, as he heard me in the distance banging my drums and driving my Ferrari at top speed (very loudly) on our rural roads in horse country. Super nice man. Love him. We even had Llamas next door too.
Thanks for the article,
Guy Eckstine
**************
Hi George,
Thanks for the good notice for Dream Suite and the terrific placement in your column. Much appreciated. Glad that you enjoyed the work.
Happy Holidays and
Best Regards,
Louis
***************
Dear George,
I tuned in here to your writing to read a review of my latest disc, but instead I found an article on giving thanks, faith, and perspective. I been struggling in near every area of my life for nearly a decade. In my tight little family I faced cancer, drugs, lost faith, Alzheimer's, and the prospect of supporting us on a musicians wages. I have been overwhelmed with my loss and how complete it seemed. Someone can say right thing to you at the right time and suddenly your life can seem so much better. Thank you for the article.
Warm Regards
Bill Johnson
( o)==#
***********
Hi George-
You inspired me to write the Thanksgiving Song !
Very good article, thanks
Hamid Cooper
**********
Dear Jazz Weekly,
I ran into your 2014 interview with Larry Carlton. I've been a Steely Dan fan for 35 years but never knew anything about Larry. I loved hearing that Larry is a man of faith, even after the gun shot incident. Thanks!
Tom Moyer
**********
Hi George!
Really great work, George. That was one heck of a conversation with Kirk Whalum!
Peace, Love and Joy,
Rick Scott
**********
Hey, George.
I just loved your "Who Are You?," especially the winsome way you witnessed with it without ever being heavy handed. Liked Sinatra losing his voice because of Ava Gardner, as well!
Regards,
Tim Philen
 ********
Hey George,
thanks again for this great review!
All best,
Denny Zeitlin
********
Dear George,
"I'm still breathing..that's what I do…"
 Great article on David Murray…If you follow your creative heart you may not see where your going but the Holy Ghost knows..Trust Him..Worship Him.  The pay off is not even comparable to what the world has to offer .  Music is like church…   Your  article was part of my devotion this morning.. Keep up the inspirational assignment..the payoff is huge.. Love you George..
         In His  Note,  Bob Gorton.
********
George-
Great article. Thanks. I'Il share with the boys!
Philippe Saisse (Al Di Meola Band)
********