THIS MONTH'S TWO FEATURED ARTISTS,
                                      STEVE VAI AND NICOLAS ERIC BIBB,
                             REFLECT THE WIDE RANGE OF GUITAR PLAYING ,
               AND REVEAL HOW THEIR WORLDVIEW AFFECTS THEIR MUSIC STYLE
                                                           THIS MONTH
                               CHECK THEM OUT IN THE INTERVIEW SECTION 
      Match the artists below with their scheduled
 shows on the left!
FAITH OF OUR FATHERS
The father of the righteous will greatly rejoice; he who fathers a wise son will be glad in him.
Proverbs 23:24
If anyone knew about being a father, it was King Solomon, who had 700 wives and 300 concubines. His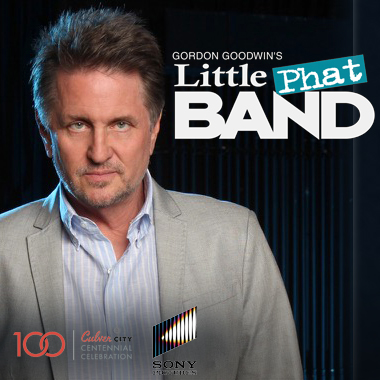 thoughts on fatherhood are recorded in both the book of Proverbs and Ecclesiastes. On a side note, if you ever want to see how he was able to attract so many wives, take a look at his writings in Song of Solomon for a few tips on how to treat a woman. But I digress…
 Obviously, all of us who are reading this are the descendants of a father; most of us know who he was, as well as was raised by
him. Most, but not all, but that is a social/demographic discussion for another time.
The  main point is that it doesn't take too much to be able to father a child, but there is a major
difference between this and being a true father to that child. The classic book Missing From Action: Vanishing Manhood in America lists three major characteristics of a father: 1) taking the initiative 2) zeal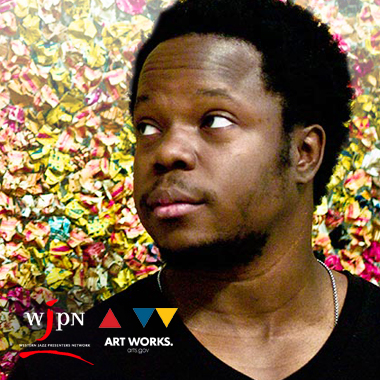 for protection and nurturing 3) responsibility for duty.
1) In this day of passivity, a real man stands out by taking a task on without being asked to do something. As they say at MacDonalds' "Clean up a clean room." You don't wait for it to get messy; keep it in order. A real father who oversees a family, ministry or company anticipates potential problems and nips them in the bud. This is how great inventions have been made.
2) Men are built for action. We can use our strength for protection and building or destruction and predation. Building a family, a cause or a movement and making the family or organization feel safe is what we were created to do. The false side of the coin is when we use our "conquering" tendencies to overpower someone or something, or abandon our calling to protect in order to gratify our selfish desire. But, if we use our inherent qualities to make those around us feel safe as we "bravely explore new worlds" we are fulfilling our calling as fathers.
3) It seems this day men, especially fathers, are abdicating their responsibility to oversee their family, as well as their domestic and work roles. If men don't take ownership of their duties, family, and therefore society fall apart. I do medical mission work in Egypt, and the only reason this poor country hasn't internally imploded is because the fathers are strong enough to create a cohesive family unit. The strength of the families make it possible for the people to survive all of the turmoil that threatens the core of society, and it is the only thing that keeps the fragile strands of this civilization intact through dictators and revolutions.
I have two daughters, both in the health field. One is a child counselor, and the other has dealt with
eating disorders. I've asked each one, independently what is the common quality that patients have with
either personality or eating disorders. Both my daughters gave a one word answer, "Fathers." What they meant was that the father was either abusive, non-existence in terms of abandonment or simply uninvolved in the kid's upbringing.
What does this have to do with music?  PLENTY! I've written before about the importance of women in
society, and in jazz in particular. However, the issue of fatherhood needs to be addressed as well. We men have a responsibility to oversee our families, our society, and our craft. In music, I'm always impressed by musicians who feel that they have a God-called duty to honor the music. What this means is that they serve the music and try to make it more creative as well as more accessible
to more people. They aren't satisfied with what most people listen to; they want the world to appreciate the wonders of all types of
music. They see the listening audience as their world to nurture.
Do you see your craft as such? Do you see your family as such? Do you see your circle of friends as such? You don't have to have physical offspring to be a father.
This month we have interviews with two men, Steve Vai and Eric Bibb, who, while using the same
instrument, have "fathered" their styles in completely different directions. Vai, playing electric guitar, has continued the legacy of jazz fusion, while Bibb is acoustic in his protection and nurturing of folk blues. Like their styles, their
interviews reflect their music. Vai is explorative, creative and all encompassing while Bibb is concise, traditional and to the point. This is the beauty of fatherhood in relation to music;
the basics of the calling can be well served in "urban" or "rural" settings!
In my monthly "No One Asked My Opinion, But…" editorial, I've listed men who were fathers in various
senses. Most were the fathers of musical movements, and others have been fathers in other dimensions. Some have been successful fathers in the domestic sense; artists  such as David Brubeck, John Clayton
or Booker T Jones have had their sons in their own bands. What a thrill to see your vision passed on.
You can do it as well; find how you can be the father of a cause, a family or even a "nation"!
Behold, children are a heritage from the LORD,
the fruit of the womb a reward.  Like arrows in the hand of a warrior are the children of one's
youth.  Blessed is the man who fills his quiver with them! He shall not be put to shame when he speaks with his enemies in the gate
Psalms 127:3-5 
KEEP WRITING US. HERE ARE SOME RECENT COMMUNICATIONS…
Dear George
Just read your review–
Thanks for getting me- and always supporting my work! It means a lot to me.
Plus I love the way you write!!!
All my best
The Bon Vivant
Mark Winkler
************
Hi George,
Just wanted to thank you so much for the wonderful interview/article. And it was so great chatting with you, as well…. thanks for an all around enjoyable experience!
Thanks,
Tom Kennedy
************
Dear George,
Hope you are well. I just read your telephone interview with Nicolas Meier – very interesting! Nicolas and I have been good friends since he moved to the UK about 20 years ago – we also live very close to each other so we see each other frequently.
I think his latest album is his best to date – having Jimmy and Vinnie on it is awesome!
Also, I wanted to take the opportunity to see if you received my album 'The Time Thief' Redtenbacher's Funkestra. I know you are very busy – just wanted to check that it actually has arrived for whenever you might have some time for it.
Thank you very much.
Kind regards,
Stefan Redtenbacher
************
I enjoyed your fun article, thanks.
You may want to note that we actually don't say 

"Christos Anesti"

 during Lent, but we do greet each other that way for the period after the Resurrection through Pentecost.
A lot of Greeks will say "Kali Anastasi" during Lent.
************
Dear Jazzweekly,
I've been enjoying your articles – as well as your support – and am wondering where you are based?
Thank you!!
Heather Bambrick
Toronto, Canada
(we're based in So Cal)
***********
Hi George!
Thanks for your nice review of my new album "Soulfully Yours"
Yes, "Spirit of Life" definitely has a Miles vibe to it since I use an old Conn Multi Vider and the overall groove is somewhat in the tradition of early seventies Miles. But the intention was not at all to sound like that. I just decided tempo and key and we just played. One take….
My father was a great jazz pianist and of course I heard a lot of Miles when I grew up but my musical background came more from players like Freddie, Lee, Wayne, Bird and Woody among many others. The rest of the album really has very little to do with Miles specifically or whoever else. It's really a result of a whole life's various and important musical inspirations. In my opinion (and many other listeners, colleagues and reviewers as well) it's a very unique album and very much just a result of different parts of my musical heart.
But thanks again for the review. I definitely respect your personal view. Just wanted you to hear my opinion. Hope that's ok!
All the best from Dublin right now where me and Perico Sambeat are playing with the Phil Ware Trio.
-Anders Bergcrantz
************
Dear George!
Thank you very very much for your review. I'm very happy that you enjoyed the music and the review is really nice and original. once more you showed a great attention to the music and I'm so grateful for that. 
Let's keep in touch and ALL THE BEST from Italy.
CIAO!!!
Enzo Rocco
***********
Mr. Gadd, you are a he'll of a drummer. I listen to you when you where playing with, Grover Washington Jr. It's so good to see that you are still playing!
Diane Batchelor
************
Hello George,
I guess my Label sent you the CD. I would like to thank you for taking the time to listen to my music.The word you used really resonate with the way I perceive my music.
Thank you very much.Take Care
Salvo Palmero
**********
Hi George,
Great website, I'm finding a lot of new music to listen to!
Thanks,
Rose Ellis
************
Hey George!
Thank you for this wonderful article. As I told my team, this is probably my favorite article during the promotion of the new CD, "G." It's in-depth, balanced, accurate, and shows the various sides of me as an artist.
Thank you for your support, and love for this music.
Best,
Gerald Albright
************
Thank you Jazz Weekly and you- George for taking the time to review my Work. best to y'al!
Mort Weiss SMS JAZZ "The Mort Report"
************
Hey George-
Funny enough after I was summarily fired from Verve Records back in '97 I cooled my heels to get away from it all and moved to Sherman, CT. The real estate broker told me, 'do you know Tommy Lipuma?" He's your next door neighbor!" It was the house + barn where he recorded "Unforgettable." Tommy had not taken over at Verve for another couple years and we somehow lived in peace, as he heard me in the distance banging my drums and driving my Ferrari at top speed (very loudly) on our rural roads in horse country. Super nice man. Love him. We even had Llamas next door too.
Thanks for the article,
Guy Eckstine
**************
Hi George,
Thanks for the good notice for Dream Suite and the terrific placement in your column. Much appreciated. Glad that you enjoyed the work.
Happy Holidays and
Best Regards,
Louis
***************
Dear George,
I tuned in here to your writing to read a review of my latest disc, but instead I found an article on giving thanks, faith, and perspective. I been struggling in near every area of my life for nearly a decade. In my tight little family I faced cancer, drugs, lost faith, Alzheimer's, and the prospect of supporting us on a musicians wages. I have been overwhelmed with my loss and how complete it seemed. Someone can say right thing to you at the right time and suddenly your life can seem so much better. Thank you for the article.
Warm Regards
Bill Johnson
( o)==#
***********
Hi George-
You inspired me to write the Thanksgiving Song !
Very good article, thanks
Hamid Cooper
**********
Dear Jazz Weekly,
I ran into your 2014 interview with Larry Carlton. I've been a Steely Dan fan for 35 years but never knew anything about Larry. I loved hearing that Larry is a man of faith, even after the gun shot incident. Thanks!
Tom Moyer
**********
Hi George!
Really great work, George. That was one heck of a conversation with Kirk Whalum!
Peace, Love and Joy,
Rick Scott
**********
Hey, George.
I just loved your "Who Are You?," especially the winsome way you witnessed with it without ever being heavy handed. Liked Sinatra losing his voice because of Ava Gardner, as well!
Regards,
Tim Philen
 ********
Hey George,
thanks again for this great review!
All best,
Denny Zeitlin
********
Dear George,
"I'm still breathing..that's what I do…"
 Great article on David Murray…If you follow your creative heart you may not see where your going but the Holy Ghost knows..Trust Him..Worship Him.  The pay off is not even comparable to what the world has to offer .  Music is like church…   Your  article was part of my devotion this morning.. Keep up the inspirational assignment..the payoff is huge.. Love you George..
         In His  Note,  Bob Gorton.
********
George-
Great article. Thanks. I'Il share with the boys!
Philippe Saisse (Al Di Meola Band)
********