IT'S SPRING, SIR!
                                      THIS MONTH'S TWO FEATURED ARTISTS,
                                      WADADA LEO SMITH AND STEVE GADD,
                                                SET THE STANDARD FOR JAZZ,
                                                 AND REVEAL THEIR SECRETS
                                                             THIS MONTH
                                 CHECK THEM OUT IN THE INTERVIEW SECTION 
Match the artists below with their scheduled
 shows on the left!
Here's a swingingly fresh album by guitarist Hyunil Lee. His compositions are fresh, lyrical and always exciting. Check out the link to the review on the site: http://www.jazzweekly.com/2017/02/hyunil-lee-living-water/
This mix of piano and drums by Eli Wallace and Rob Pompelly captures the essence of joyful improvisation. See the review at http://www.jazzweekly.com/2017/02/the-angel-and-the-brute-sing-songs-of-rapture/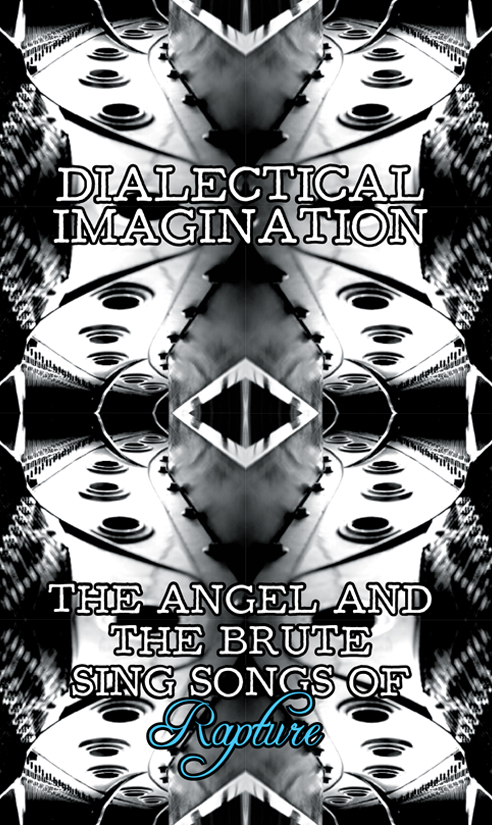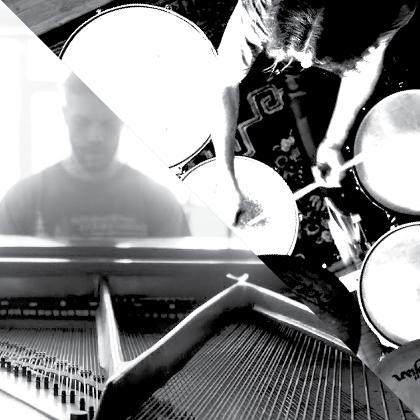 SPRING IS HERE!
Spring is one of the times of the year that truly offers hope. After a cold (and WET) winter, it's refreshing to see flowers start to bloom, leaves begin to bud and baseball teams
in Florida or Arizona!
Just think back to last year; if someone came up to you last March and said, "The Cubs will win the World Series, and Donald Trump will be our next President," how much money would you have bet? That's the excitement of Spring; anything can still happen.
That's why there are so many great songs about this time of year. "Spring is Here," "It Might as Well Be Spring," "Spring Can Hang You Up the Most," "You Must Believe in Spring," "Some Other Spring" and even
"Springtime For Hitler in Germany" just scratch the surface of the songs dedicated to the Primavera, which itself is the name for a wonderful Italian pasta.
And doesn't everyone get "spring fever"? I love that excitement of fresh air, baseball training and preparation for Easter via Lent. This year, both  Eastern and Western Christianity celebrate Easter on the same date, so March is completely dedicated to preparing for the holiday. In the Jewish Calendar, Purim is
celebrated. This is when the Jews were delivered from the wicked leader of the Jewish Empire Haman by the lovely Esther. Amazing how little things change-a wicked Persian leader. Hmmm.
And let's not forget that March is the month we celebrate Saint Patrick. Contrary to
popular belief, he was NOT Irish, but was born in Brittany. He became a slave and imprisoned in Ireland as a young man. Eventually escaping, he took such pity on his captors that he returned to Ireland in order to share his faith with them. How's THAT for loving your enemies?!?
I just got back from a medical mission trip in Ethiopia. For the Coptics and Protestants, Lent is taken very seriously. The Coptics eat a meatless diet for 40 days; it actually tastes fantastic, and as long as they can still drink the delicious coffee, everything is copacetic.
In our family, we had our kids give up something they liked for Lent, such as candy, tv, etc. Eventually we also added doing certain services, which is how the medical mission work started.
How does all this relate to jazz?
EASY! Everything has a season in life; there are patterns to the year, just as there are coordinated ebbs and flows of each day and life. Some people think that routines and seasons are boring, but as GK Chesterton once wrote, " God is strong enough
to exult in (routines). It is possible that God says every morning 'Do It Again' to the sun; and every evening 'Do It Again' to the moon."
Both of the artists that are interviewed this month,
Wadada Leo Smith and Steve Gadd, reveal their joy in the simple routines of life. For Smith, it is the natural beauty of this world, which is why he composes music about things like the Nile River, the Great Lakes or our National Parks. For Gadd, a simple trip to the store
with his dog or wife satisfies his soul.
For those who truly understand life, it is the simple pleasures of seasons that truly make life a joy. When you listen to music, try to appreciate the simplicity of its beauty. Some artists get so complex that they
forget the
ultimate purpose of making music. Don't let that happen to you as a fan.
KEEP WRITING US. HERE ARE SOME RECENT COMMUNICATIONS…
Dear George!
Thank you very very much for your review. I'm very happy that you enjoyed the music and the review is really nice and original. once more you showed a great attention to the music and I'm so grateful for that. 
Let's keep in touch and ALL THE BEST from Italy.
CIAO!!!
Enzo Rocco
***********
Mr. Gadd, you are a he'll of a drummer. I listen to you when you where playing with, Grover Washington Jr. It's so good to see that you are still playing!
Diane Batchelor
************
Hello George,
I guess my Label sent you the CD. I would like to thank you for taking the time to listen to my music.The word you used really resonate with the way I perceive my music.
Thank you very much.Take Care
Salvo Palmero
**********
Hi George,
Great website, I'm finding a lot of new music to listen to!
Thanks,
Rose Ellis
************
Hey George!
Thank you for this wonderful article. As I told my team, this is probably my favorite article during the promotion of the new CD, "G." It's in-depth, balanced, accurate, and shows the various sides of me as an artist.
Thank you for your support, and love for this music.
Best,
Gerald Albright
************
Thank you Jazz Weekly and you- George for taking the time to review my Work. best to y'al!
Mort Weiss SMS JAZZ "The Mort Report"
************
Hey George-
Funny enough after I was summarily fired from Verve Records back in '97 I cooled my heels to get away from it all and moved to Sherman, CT. The real estate broker told me, 'do you know Tommy Lipuma?" He's your next door neighbor!" It was the house + barn where he recorded "Unforgettable." Tommy had not taken over at Verve for another couple years and we somehow lived in peace, as he heard me in the distance banging my drums and driving my Ferrari at top speed (very loudly) on our rural roads in horse country. Super nice man. Love him. We even had Llamas next door too.
Thanks for the article,
Guy Eckstine
**************
Hi George,
Thanks for the good notice for Dream Suite and the terrific placement in your column. Much appreciated. Glad that you enjoyed the work.
Happy Holidays and
Best Regards,
Louis
***************
Dear George,
I tuned in here to your writing to read a review of my latest disc, but instead I found an article on giving thanks, faith, and perspective. I been struggling in near every area of my life for nearly a decade. In my tight little family I faced cancer, drugs, lost faith, Alzheimer's, and the prospect of supporting us on a musicians wages. I have been overwhelmed with my loss and how complete it seemed. Someone can say right thing to you at the right time and suddenly your life can seem so much better. Thank you for the article.
Warm Regards
Bill Johnson
( o)==#
***********
Hi George-
You inspired me to write the Thanksgiving Song !
Very good article, thanks
Hamid Cooper
**********
Dear Jazz Weekly,
I ran into your 2014 interview with Larry Carlton. I've been a Steely Dan fan for 35 years but never knew anything about Larry. I loved hearing that Larry is a man of faith, even after the gun shot incident. Thanks!
Tom Moyer
**********
Hi George!
Really great work, George. That was one heck of a conversation with Kirk Whalum!
Peace, Love and Joy,
Rick Scott
**********
Hey, George.
I just loved your "Who Are You?," especially the winsome way you witnessed with it without ever being heavy handed. Liked Sinatra losing his voice because of Ava Gardner, as well!
Regards,
Tim Philen
 ********
Hey George,
thanks again for this great review!
All best,
Denny Zeitlin
********
Dear George,
"I'm still breathing..that's what I do…"
 Great article on David Murray…If you follow your creative heart you may not see where your going but the Holy Ghost knows..Trust Him..Worship Him.  The pay off is not even comparable to what the world has to offer .  Music is like church…   Your  article was part of my devotion this morning.. Keep up the inspirational assignment..the payoff is huge.. Love you George..
         In His  Note,  Bob Gorton.
********
George-
Great article. Thanks. I'Il share with the boys!
Philippe Saisse (Al Di Meola Band)
********