TWO ARTISTS WHO HAVE         MASTERED THE TONES ON THEIR       INSTRUMENTS ARE FEATURED         THIS MONTH
CHECK THEM OUT IN THE INTERVIEW SECTION
  Match the artists below with their scheduled
 shows on the left!
Modern jazz today is syndicated in 3 countries across the globe
Check them out and enjoy the sounds at www.modernjazztoday.com
*******************************************ADVERTISEMENT*****************************************
READY FOR A NEW SOUND? I'm willing to bet you've never heard anyone play the baritone ukulele, particularly within a left of center jazz frame as performed by the artistic hands of Ryan Choi. He's released a pair of eps, and they deliver an exciting new sound and direction for jazz. Check out my review at http://www.jazzweekly.com/2016/08/ready-for-something-new-ryan-choi-whenmill-three-dancers/
It's definitely something fresh and bold. Isn't it about time?
******************************************************************************************************
TONE!
(Or, as the song goes, "It Ain't What You Say, But The Way That You Say It)
Thi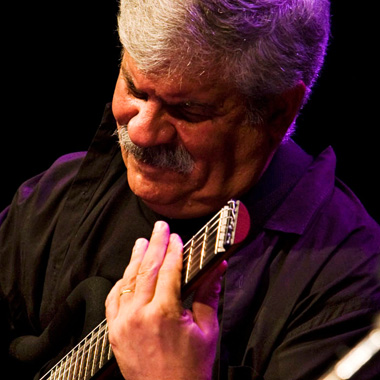 s month, we have interviews with two artists who are masters of developing their own personal tone. Lew Tabackin is one of the last of the "Big Tone Tenors"  with a sound that still fills a room. His flute work is just as unique, being an influence on both jazz and classical musicians. On the other side of the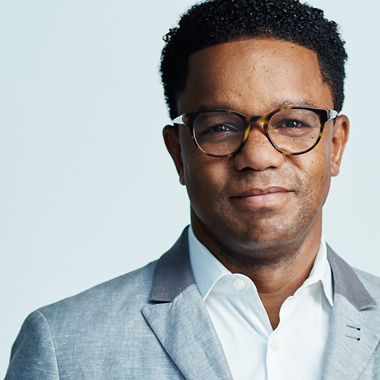 spectrum, Marquis Hill is pretty new to the scene, yet he has wisely dedicated this early stage of his career into forming a sound on the trumpet that will catch your attention.
As time passes, I find myself  more attracted to an artist's sound than technique and chops. I remember an old PBS Special on Louis Armstrong in which he made a specific point of being taught by King Oliver to "have a good sound, so people will want to listen to you." My own sax teacher said the exact same thing, pointing out "the audience will hang in there with you no
matter what you play if you sound good playing it."
Think about the artists you like? How do they sound to you? Myself, I can never hear enough of Texas Tenors like Illinois Jacquet or Jimmy Forrest, and when I hear an album by Dexter Gordon, I feel like a medicine ball is being thrown at me. Likewise, Lester Young, Ben Webster, Stan Getz and Wardell
Gray give me goose pimples. For trumpet players, Miles on the Harmon
mute, Clifford Brown's confident and muscular statements or Harry James big and bellicose horn get my attention every time.
We all have our favorites. So do all musicians; everyone who's ever played an instrument has been inspired and influenced by someone else. The same goes for ballplayers, doctors, cooks, painters, policemen and even parents. Someone has inspired us and influenced us to be not only what we are, but better at what we are. That's the connectedness of life-jazz is something we
pass on to others, but so are the essentials of  life like reading, writing and treating others as we'd like to be treated.
Almost every musician I've interviewed has told me that they are flattered that someone is inspired and influenced by them, but that they don't want to be
imitated. When Kenny Garret auditioned for Miles Davis, he played a John Coltrane solo note for note. Davis simply said, "That was a perfect Coltrane; what do YOU sound like?"
You have been influenced by someone. Are you proud of who has influenced you? If not pleased by the results, find someone else to aspire to. As Jesus said, "A student is not above his master" so choose your models wisely.
On the other side of the coin, whether you like it or not, people are watching you. Are you playing, behaving  and thinking in a way that you want other  people to reflect? What are you presently doing that other people would want to do? Benjamin Franklin once wrote
"Write a book worth reading, or do something worth being written about."
One of the wisest men in the world wrote many years ago in the book of Proverbs "Do you see a man who excels in his work? He will stand before kings; he will not stand before unknown men." If you're a musician, work on improving the tone of your horn; if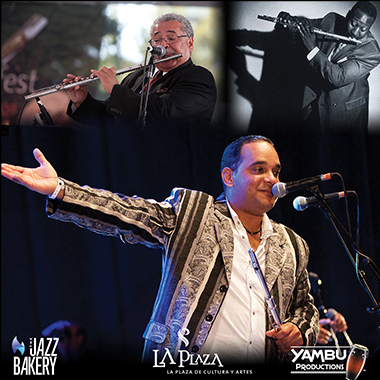 you're not, work on improving the tone of your disposition. You will surely be noticed in this age of anger.
KEEP WRITING US. HERE ARE SOME RECENT COMMUNICATIONS…
Hey George!
Excellent Jon Anderson interview!
Guy Eckstine
**********
Dear Jazz Weekly,
I ran into your 2014 interview with Larry Carlton. I've been a Steely Dan fan for 35 years but never knew anything about Larry. I loved hearing that Larry is a man of faith, even after the gun shot incident. Thanks!
Tom Moyer
**********
Hi George!
Really great work, George. That was one heck of a conversation with Kirk Whalum!
Peace, Love and Joy,
Rick Scott
**********
Hey, George.
I just loved your "Who Are You?," especially the winsome way you witnessed with it without ever being heavy handed. Liked Sinatra losing his voice because of Ava Gardner, as well!
Regards,
Tim Philen
 ********
Hey George,
thanks again for this great review!
All best,
Denny Zeitlin
********
Dear George,
"I'm still breathing..that's what I do…"
 Great article on David Murray…If you follow your creative heart you may not see where your going but the Holy Ghost knows..Trust Him..Worship Him.  The pay off is not even comparable to what the world has to offer .  Music is like church…   Your  article was part of my devotion this morning.. Keep up the inspirational assignment..the payoff is huge.. Love you George..
         In His  Note,  Bob Gorton.
********
George-
Great article. Thanks. Il share with the boys!
Philippe Saisse (Al Di Meola Band)
********
Hi George
Thank you so much for your kind and insightful review of our "Brand New" CD.  Beautiful writing on your "Honor your Father"  essay.  You are a fortunate man to have grown up under a father with so much wisdom (and such a love of Jazz). I'd never really thought about how the 5th commandment might relate to jazz, but I grew up with a father who loved jazz, and introduced me to the language of Duke Ellington before I had any other language.  We are both blessed indeed.
We look forward to reading more of you columns.  Thanks again for your kind words, and taking the time to listen to our work.
Best Wishes
Anne Walsh/ Tom Zink
********
Hey George! Thanks so much for the review! Much appreciated…I'll add a few tasty quotes to my website and link your blog as well. Enjoyed reading some of the articles like "fathers of jazz" the other day too.
Cheers,
Julian Hartwell
********