Check out my review of Kathy Ingraham's jazz album For Your Consideration on the Grammy® 60 Ballot. It's a clever way to deliver music!
www.kathyingraham.com
THIS MONTH, WE FEATURE TWO REPRESENTATIVES
OF THE BASS, MILES MOSLEY AND TONY LEVIN.
WHILE BOTH KEEPING WITH THE JAZZ TRADITION, THEY APPROACH 
IT TWO DISTINCTLY DIFFERENT WAYS
    CHECK THEM  OUT IN THE INTERVIEW SECTION 
      Match the artists below with their scheduled
 shows on the left!
CULTURE, TRADITION, AND INNOVATION
Whether you know it or not, you are part of a culture, the American culture. The wonderful part of America is our credo "E Pluribus Unum": out of the many come one. In other words, from many peoples and cultures all over the world we develop our American culture.
One of the most influential cultures that have blessed not only America, but the world, comes from the Jewish people. Since their founding from Moses many millennia ago, this small group of 12 tribes have blessed the world with many gifts bestowed by God, truly showing that they are God's "Chosen People."
Other contemporary cultures such as the Hittites, Moabites and Jebusites, initially much more numerous and powerful, have come and gone, but the Jews have remained, one of the many proofs of God's existence. Through their holy book, which we
call the Old Testament, one learns on how the Jews have
blessed the world with things as significant as Monotheism, the Ten Commandments, the value of education and, of course, making a deal. The classic joke being Abraham coming down from Mount Sinai and declaring, "I have good news and bad news; the good news is that I got God down to ten commandments. The bad news is that adultery is still in."   Bada boom!
Musically, from the Bible, you've got King David playing the lyre so well that it was reputed to cure headaches. He also knew how to compose a tune, with tunes from The Great Jewish Songbook including classics like Psalm 23. Solomon wrote books on wisdom, the meaning of life and, being the chick magnet with over 700 wives and 300 concubines, wrote the Old Testament version of The Sensuous Man with Song of Solomon.
Besides that, from the Jews the world has received innovations such as crop rotation, the court system, equality under the law, asylum, the weekend, science from Albert Einstein, psychoanalysis from Sigmund
Freud, the Boscht Belt from Shecky Greene and baseball from Sandy Koufax, to name only a few.
On the home front, Federal buildings are literally plastered with verses from the Old Testament. Both the Capitol building and
Supreme Court have the Ten Commandments inscribed, with Moses as the Lawgiver. The Library of Congress includes Psalm 18 "The heavens declare the glory of God," as well as "Get Wisdom" from Proverbs 4:7 and "What does God require of man, but to do justice, love mercy and walk humbly before they God"
from Micah 6:8.
The month of September includes two of the most important Jewish holidays, Rosh Hashanah (Sept 20) and Yom Kippur (Sept 29).  The first one is for the new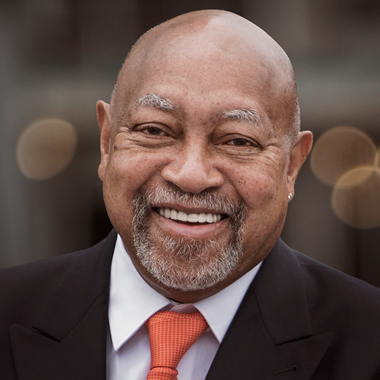 year, 5777, while the second is the Day of Atonement, which is when the Jewish people declare a day of fasting in repentance from their year's since. It used to be done in the Jerusalem
Temple, but Titus changed the plans by destroying it in A.D 70.
So, what does all of this have to do with jazz? Plenty! First, both of the musicians featured this month have Tribal Blood. Tony Levin and Miles Mosley have Jewish parentage, continuing a long line of Jewish musicians that are included in my "No One Asked My Opinion" editorial.
Second, all of us come from some kind of a culture. Some who are first generation have close ties to it, be it
Vietnamese, Persian, Armenian, Nigerian or Indian. Musicians from these countries automatically bring new ideas to the jazz melting pot, to create a whole new sound.
On the other hand, these cultures also remind us to revel in our heritage. I'm of Greek background, and have an inherent affinity for sounds from the Mediterranean countries.
While Levin or Mosley don't have an overt Jewish characterization of their culture, the fact that they mix a fervent desire to keep a musical tradition alive yet seek new ideas is part of their upbringing.
I grew up in a Jewish neighborhood, and was always fascinated that the families would get into intense discussions and talk about a variety of subjects, getting to the essence of an "argument." Tony Levin has pioneered the unique Chapman Stick, which is a way of tapping the bass strings to create a more "progressive rock" feel. Mosley has stayed loyal to the upright bass, but has added a ton of buttons and pedals to be able to sound like he could fit into Metallica and not drop a stitch.
Both
men have kept loyal to the tradition, but have also veered forward into the Promised Land.
Look at all of the great musical contributions the Jews have given us. The agonizing cantoral sounds from the clarinets of Benny Goodman and Artie Shaw, the wondrous minor
chords of emotion on pieces like "Nightmare." Even today, some of the best Brazilian sounds come from Israeli-born Anat Cohen. And don't
forget, Irving Mills discovered Duke Ellington and made him into the public icon of his day. Sure, you can
argue that he made a good  profit off of him, but what agent goes into business to lose money?
You may not feel like you're "connected" deeply to any culture, that you're a "mutt" of sorts. Don't be discouraged; you're actually in a culture but aren't aware of it. You just need to analyze your surroundings a bit more.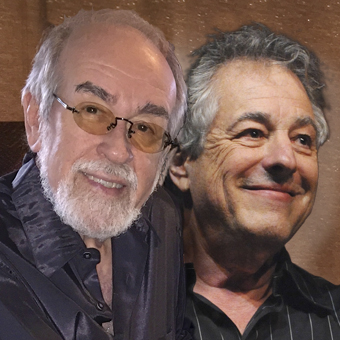 I remember when I went to the STAX museum in Memphis, TN. There was a series of video interviews, and I believe it was  Rufus Thomas that said what got him interested in music was hearing the local country and western stars. Ray Charles said the same thing, and even put out a couple smoking C&W albums!
I find it sadly fascinating that people are so pre-occuppied with race these days, when it's culture that makes the difference. Even the Bible talks about how "there is neither Greek or Jew, man or woman, slave or free," as we are equal under God in Christ. Sure, people like to ignore these things, but the facts are the facts.
Cultures shape races, and not vice versa. Get yourself into the right culture, one that honors family, tradition, education, God and creativity.
KEEP WRITING US. HERE ARE SOME RECENT COMMUNICATIONS…
Hi George (I presume…)
I just visited your site for the first time… great content, with lots of love for the music, keep up the good work!
All best,
David Arney
************
Dear George-
Thank you for your review of "The Passion Of Charlie Parker". However, I must tell you that in specifying the use of tenor sax instead of alto sax as the major problem, you are just about completely missing the point of the project. This is not a tribute album. There have been more than enough tributes to Bird. There have also been more than enough albums of his songs with people trying to emulate him stylistically. This is an examination of him as a amazing and tragic archetypal figure, thus the use of the term "passion" to describe impressionistic "play" of his life. Whether we are discussing Bird, Van Gogh, Jimi Hendrix, or Hank Williams, there is a common thread among innovators who are candles burning too brightly. The artist ahead of his time has a heavy load to bear, whether he is painting with words, oil paints or music. The use of tenor sax was purposeful, so as not to play the game of emulating Bird, which is a rather trivial pursuit, and which he would laugh at were he still alive. The one thing that he would not be doing if he was still with us would be to play like he used to play. He was a far too restless force, and already tiring of what bebop had become by the time of his death.
Again, thank you for taking the time to review the album, but I think that if you go back and listen again, and specifically to the words that David Baerwald and I put to this music, you will find that there is much more there than you initially saw.
Thank You,
Larry
Dear George
Just read your review–
Thanks for getting me- and always supporting my work! It means a lot to me.
Plus I love the way you write!!!
All my best
The Bon Vivant
Mark Winkler
************
Hi George,
Just wanted to thank you so much for the wonderful interview/article. And it was so great chatting with you, as well…. thanks for an all around enjoyable experience!
Thanks,
Tom Kennedy
************
Dear George,
Hope you are well. I just read your telephone interview with Nicolas Meier – very interesting! Nicolas and I have been good friends since he moved to the UK about 20 years ago – we also live very close to each other so we see each other frequently.
I think his latest album is his best to date – having Jimmy and Vinnie on it is awesome!
Also, I wanted to take the opportunity to see if you received my album 'The Time Thief' Redtenbacher's Funkestra. I know you are very busy – just wanted to check that it actually has arrived for whenever you might have some time for it.
Thank you very much.
Kind regards,
Stefan Redtenbacher
************
I enjoyed your fun article, thanks.
You may want to note that we actually don't say 

"Christos Anesti"

 during Lent, but we do greet each other that way for the period after the Resurrection through Pentecost.
A lot of Greeks will say "Kali Anastasi" during Lent.
************
Dear Jazzweekly,
I've been enjoying your articles – as well as your support – and am wondering where you are based?
Thank you!!
Heather Bambrick
Toronto, Canada
(we're based in So Cal)
***********
Hi George!
Thanks for your nice review of my new album "Soulfully Yours"
Yes, "Spirit of Life" definitely has a Miles vibe to it since I use an old Conn Multi Vider and the overall groove is somewhat in the tradition of early seventies Miles. But the intention was not at all to sound like that. I just decided tempo and key and we just played. One take….
My father was a great jazz pianist and of course I heard a lot of Miles when I grew up but my musical background came more from players like Freddie, Lee, Wayne, Bird and Woody among many others. The rest of the album really has very little to do with Miles specifically or whoever else. It's really a result of a whole life's various and important musical inspirations. In my opinion (and many other listeners, colleagues and reviewers as well) it's a very unique album and very much just a result of different parts of my musical heart.
But thanks again for the review. I definitely respect your personal view. Just wanted you to hear my opinion. Hope that's ok!
All the best from Dublin right now where me and Perico Sambeat are playing with the Phil Ware Trio.
-Anders Bergcrantz
************
Dear George!
Thank you very very much for your review. I'm very happy that you enjoyed the music and the review is really nice and original. once more you showed a great attention to the music and I'm so grateful for that. 
Let's keep in touch and ALL THE BEST from Italy.
CIAO!!!
Enzo Rocco
***********
Mr. Gadd, you are a he'll of a drummer. I listen to you when you where playing with, Grover Washington Jr. It's so good to see that you are still playing!
Diane Batchelor
************
Hello George,
I guess my Label sent you the CD. I would like to thank you for taking the time to listen to my music.The word you used really resonate with the way I perceive my music.
Thank you very much.Take Care
Salvo Palmero
**********
Hi George,
Great website, I'm finding a lot of new music to listen to!
Thanks,
Rose Ellis
************
Hey George!
Thank you for this wonderful article. As I told my team, this is probably my favorite article during the promotion of the new CD, "G." It's in-depth, balanced, accurate, and shows the various sides of me as an artist.
Thank you for your support, and love for this music.
Best,
Gerald Albright
************
Thank you Jazz Weekly and you- George for taking the time to review my Work. best to y'al!
Mort Weiss SMS JAZZ "The Mort Report"
************
Hey George-
Funny enough after I was summarily fired from Verve Records back in '97 I cooled my heels to get away from it all and moved to Sherman, CT. The real estate broker told me, 'do you know Tommy Lipuma?" He's your next door neighbor!" It was the house + barn where he recorded "Unforgettable." Tommy had not taken over at Verve for another couple years and we somehow lived in peace, as he heard me in the distance banging my drums and driving my Ferrari at top speed (very loudly) on our rural roads in horse country. Super nice man. Love him. We even had Llamas next door too.
Thanks for the article,
Guy Eckstine
**************
Hi George,
Thanks for the good notice for Dream Suite and the terrific placement in your column. Much appreciated. Glad that you enjoyed the work.
Happy Holidays and
Best Regards,
Louis
***************
Dear George,
I tuned in here to your writing to read a review of my latest disc, but instead I found an article on giving thanks, faith, and perspective. I been struggling in near every area of my life for nearly a decade. In my tight little family I faced cancer, drugs, lost faith, Alzheimer's, and the prospect of supporting us on a musicians wages. I have been overwhelmed with my loss and how complete it seemed. Someone can say right thing to you at the right time and suddenly your life can seem so much better. Thank you for the article.
Warm Regards
Bill Johnson
( o)==#
***********
Hi George-
You inspired me to write the Thanksgiving Song !
Very good article, thanks
Hamid Cooper
**********
Dear Jazz Weekly,
I ran into your 2014 interview with Larry Carlton. I've been a Steely Dan fan for 35 years but never knew anything about Larry. I loved hearing that Larry is a man of faith, even after the gun shot incident. Thanks!
Tom Moyer
**********
Hi George!
Really great work, George. That was one heck of a conversation with Kirk Whalum!
Peace, Love and Joy,
Rick Scott
**********
Hey, George.
I just loved your "Who Are You?," especially the winsome way you witnessed with it without ever being heavy handed. Liked Sinatra losing his voice because of Ava Gardner, as well!
Regards,
Tim Philen
 ********
Hey George,
thanks again for this great review!
All best,
Denny Zeitlin
********
Dear George,
"I'm still breathing..that's what I do…"
 Great article on David Murray…If you follow your creative heart you may not see where your going but the Holy Ghost knows..Trust Him..Worship Him.  The pay off is not even comparable to what the world has to offer .  Music is like church…   Your  article was part of my devotion this morning.. Keep up the inspirational assignment..the payoff is huge.. Love you George..
         In His  Note,  Bob Gorton.
********
George-
Great article. Thanks. I'Il share with the boys!
Philippe Saisse (Al Di Meola Band)
********