******MATCH THE ARTIST PICTURES WITH UPCOMING CONCERTS ******
                                                ISSUES ABOUT REISSUES                                                          
History is a great leveler. We ignore it to our peril. In jazz, the classic phrase, "those who ignore  history are condemned to repeat it" takes on a whole different meaning, as it seems every couple years a "new thing" comes along which is simply a re-hash of some old thing. Some artists (we won't mention names, but it rhymes with "Dallas") have made a lucrative career on playing styles from a generation or two ago, while the actual person that was in the band that is being copied, Wayne Shorter,
keeps moving forward and forward like Buzz Lightyear going to "Infinity and Beyond."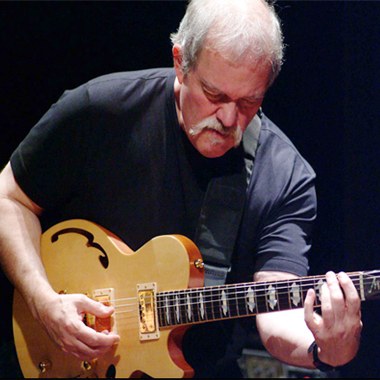 So there is this tension between the present, the past and the direction of the future. GK Chesterton wrote that "those who ignore the past are like the drop of water that forgets the ocean from which it came. " In music, as in literature, there is a veritable
catalogue of music and compositions from previous eras and generations that still have much to teach us. In fact, I probably know more about the music that my swing era-to bebop loving dad did when he was living during The Depression and WWII years. He only had the Philco Radio, The Steel Pier in Atlantic City for
concerts and 78 rpm records which were quite expensive for their
time. While my dad may have had one disc of Coleman Hawkins with Howard McGhee playing " Stuffy," I can get the entire group of sessions for under ten bucks, as well as 10 other artists during the same time who were just starting to experiment with the wild bop sounds.
The same goes for more recent material. Fusion was the last big thing in jazz back in the 70s, but it came and went like nothing flat. Nowadays, you can get the entire Weather Report or Return to Forever collection for the price of a dinner. Even better, most people
didn't even know at the time that acoustic, or mainstream jazz was still surviving at the time, and it's easier to get material by guys like Stan Gets or Woody
Shaw nowadays than it was when gas was 75 cents a gallon.
But the question remains-where do you start? What I've done in the No One Asked My Opinion section is to list a bunch of labels that specialize in reissue or historical discs. Some of the material has never  seen the light of day until now, and it is fantastic, as the recent revelatory John Coltrane Quintet 4 cd
ith Eric Dolphy that just came out, as well as the Lennie Tristano/Warne Marsh/Lee Konitz collection that is an oasis of cool.
It can get easy to get addicted to older material, and to think that nothing new is worth listening to. What's reassuring is that the most important historical book, The Bible, dealt
with the same issue. The wise man Solomon wrote, "Do not say "Why were the old days better than these? Do not long for the "good old days." You do not know if they were any better than today." Even music during what we call the "classic" era of modern jazz from 1959-61 was filled with criticisms and controversies, just like today's music will be.
So, as I tell my college students, "let your past be your teacher, not your tormentor." Use the wisdom and mistakes of the past as a springboard for your own
forward movement. You don't have to re-create the wheel,  but without it you'll still be walking until the next invention. You can't appreciate Chris Potter or Kurt Rosenwinkle unless you've imbibed Coleman Hawkins and Charlie Christian. Get into the old timers and see what has been forgotten. Don't forget,
Bach wasn't "discovered" in his lifetime; Felix Mendelssohn came across The Brandenburg Concertos decades after he died and made them posthumous classics. Who's out there that you never knew before that is waiting to be re-discovered? This is one of the true joys of jazz. Through various reissue labels, I've discovered guys like Curtis Amy, Jimmy Forrest and even soundtracks from B movies from the 50s and 60s. What's going to be your  "Aha" album?
***FEEL FREE TO GIVE FEEDBACK***
Here's the latest…
Hi George-
Thank you so much for your wonderful review in hope to see you real soon. Take care and be well,
Julian Lage
Dear Mr.  Harris,
I was at the show that night and I totally agree with your review written about the Ruben Reza performance.
The guitar work and band performed magnificent with real nice tones and dynamics.  At times the audience were dancing on their feet and while sitting down.The entire show was exciting!  Thank you
Joe Candelario
Hi George,
Thank you so much for taking the time to listen and review my new CD! Beautifully written George! I just posted it on my Facebook fan page and will share it with all my fans in an email newsletter as well.
Thanks,
Chris Lomheim
Yo George,
Great to hear. Now I can say it directly: Thanks mucho for your insightful, kind, supportive words.
I definitely will check out more of your stuff. You are one of those keeping the flame alive.
Be well, keep wailing,
Zan Stewart