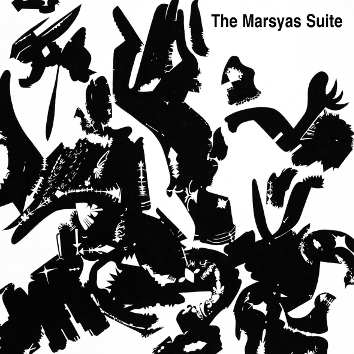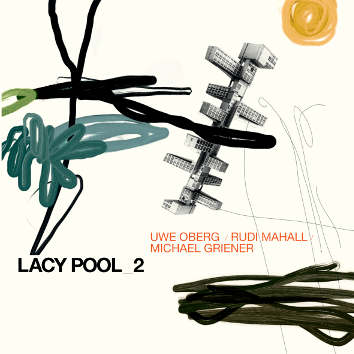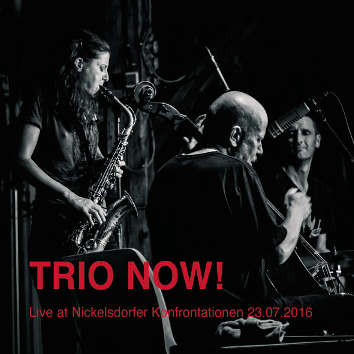 UK-based Leo Records continues to release exciting and free thinking material. Here are the four latest.
The the story of the mythological satyr Marsyas is presented by bassist Marcus Vergette, Janna Bulmer/cel and Lucy Welsman/cel who play the roles of the Muses, pianist Tom Unwin who serves as Apollo, and alto saxist Roz harding who takes on the sonic role of Marsyas for this 14 part suite. The music itself is an adroit mix of planning and spontaneity, with some bass slapping on "Foreboding," popping on Day"  and teaming up with Unwin on a thoughtful  "Country Brawl and Swagger." Harding's alto sighs during "Flaying" and floats over Unwin's reflective piano and bowed strings during "The Journey." The songs have a vignette feel, at times segueing into one another. A rich mix of free thinking Bartok and Ornette Coleman.
Pianist Uwe Oberg forms a trio with Rudi Mahall/cl and Michael Griener/dr for a mix of Monkish pianistic ideas on pieces like the quirky "Deadline," "Blues For Aida" and "Jazz ab 40" as well as some cheerful melodies and dreamlike ideas. Mahall and Oberg create a "Figaro" theme throughout "Ladies," and Mahall's reeds are wispy during "Dreams" and the cheerfully undulating "Cliches." The team is also able to create rich grooves as on the funk and funky " Troubles." Fresh and inquisitive.
Trio Now, consisting of Tanja Feichtmar/as-voc, Uli Winter/cel and Fredi Proll are recorded in a July 2016 concert before an engaged audience. "The 16 minute "The Magic Of Now" is highly intuitive, mixing stops and starts between squeaking and squawking reeds along with frisky percussion. The collective "Proximy" features rumpling percussion, as well as the rustling and rattling drum work  on "High Voltage" while Feichtmair sears through Proll's drums on "Good Night Friend." Rush hour traffic in search of a cop.
The Blazing Flame Quintet comes across as a 21st Century Beatnick group, with Steve Day reciting free form poetry for 9 songs with moody support from Peter Evans/g-vio, Mark Langford/ts-bcl, Julian Dale/b-cel and Anton Henley/dr-perc. Obtuse grooves and beats support Day's Mark Murphy-style voice as he gives free thinking on "Pretty Shore" and subliminal messages on "Nina Simone." The team gets cataclysmic during "Specimen Orchid" with moody reeds no "Hollow Kiss." Hints of the Beat Generation return during "I Talk To Genius" and "Coal Black Buddha" which has the musicians creating elliptical framework for subconscious rhymes and reasons. Modern Gil Scott Heron?