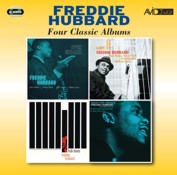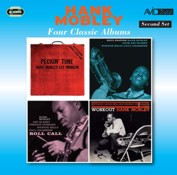 Uk-based Avid Records continues to dig deep and find gems from vocalists, main-streamers and vintage hard boppers. This month's crop is a duster!
One of the premier all time trumpet masters, Freddie Hubbard is well represented on this two disc set. His 1960 debut with a Tina Brooks/ts, Sam Jones/b, Clifford Jarvis/dr and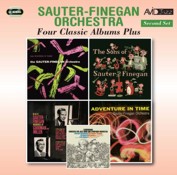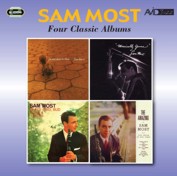 a young McCoy Tyner. His glorious tone is already evident on the ballad "But Beautiful," and shows his already strong bop chops on a smoking "All Or Nothing At All" and title track. The sophomore Goin' Up keeps Tyner and employs a hard hitting Hank Mobley/ts, Paul Chambers/b and  Philly Joe Jones/dr features some rich reads of Kenny Dorham tunes like
"Asiatic Raes" and "Karioka." He gets a bit more adventurous and personal with the 1961 Ready For Freddie which includes Tyner,  Wayne Shorter/ts Art Davis/b, Elvin Jones/dr and Bernard McKinney on euphonium. Two classic Hubbard compositions are debuted here, "Birdlike" and "Crisis" and they are swingin! Light years ahead is Hub-Tones from '62 as his harmonics take a quantum leap forward with Herbie Hancock/p, James Spaulding/as-fl, Reggie Workman/b and Clifford Jarvis/dr. The team shows its modal moods on a wild read of "You're My Everything" while having some rich tones on "Lament For Booker." If you have nothing by Hubbard, this is the place to start!
Having a tone that was halfway between light and dark, Hank Mobley is best known for his stints with the Jazz Messengers and Miles Davis, but he also released a number of albums under his own leadership that have held up exceedingly well over the years, and boast of Mobley's strong composition skills.  1958's Peckin' Time has Mobley co-leading with trumpeter star Lee Morgan, and with Wynton Kelly/p, Paul Chambers/b and Charlie Persip/dr and the leader's tunes "Stretchin' Out" and title track are particularly impressive. Mobley hit his stride in 1960-61 with three absolutely classic sessions, Soul Station, Roll Call and Workout. The first has Mobley in just about his only quartet setting, and his is wonderfully melodic on his read of "If I Should Lose You" while tearing into "This I Dig Of You" and "Dig Dis." The second has Mobley with Art Blakey/dr, Freddie Hubbard, Kelly and  Chambers, and the explode like dynamite on "The Breakdown" and velvety on "The  More I See You." The last has Grant Green/g and Philly Joe Jones/dr replacing Hubbard and Blakey, and dig a deep groove on "Uh Huh" and sear through "Smokin'." You'll need asbestos gloves to handle this one.
Sam Most was one of the unheralded artists, yet pioneered the flute in jazz settings in the 1950s. This collection of material comes from his days on the Bethlehem label. A 1955 album has Most's flute teamed with Marty Flax/bs, Billy Triglia/p, Barry Galbraith/g and Oscar Pettiford-Burgher Jones/b with Osie Johnson-Bobby Donaldson/dr fro some mid tempo gems like "Broadway," "Tea For Two" and a burning "Cherokee." A '56 session has Most on flute and clarinet with Bob Dorough/p, Bill Crow/b and a pre-Brubeck Joe Morello/dr for some lush "Stella By Starlight" and "Body and Soul." One session from the next year has Most fronting an orchestra that icludes Paul Motian on "Strickly COnfidential" and a rich "'Round Midnight." while a smaller group with Motian and Tommy Potter/ b swings on "In Walked Bud." Some strings are included on another '57 session with Jimmy Raney/g and Roy Haynes/dr for rich textures on "It Might As Well Be Spring" and "When Your Lover Has Gone." Quite impressive!
Taking the music of the swing era into a futuristic dimension, the Sauter-Finegan Orchestra made Stan Kenton seem conventional. From 1954, Adventures in Time gets bold and brassy with adventurous arrangements of standards like "Over The Rainbow," Fascinating Rhythm" and "I Surrender Dear." Their New Directions in Music from 1958 mixed wild harmonies with a bucket load of percussion, with a scintillating take of "April In Paris" with the then unheard of use of voice as an instrument, as well as taking Prokofiev's "Lieutenant Kije" into a wild dance on "Midnight Serenade." A brass-dominated 1955 album The Sons of Sauter Finegan includes Bobby Nichols on trumpet along with three other horns, a rhythm team and the Eddie Sauter Choir for a mix of harmonies on "Over The Rainbow" and "Easy To Remember." Things get nostalgic on the 1958 Memories of Goodman and Miller as a norchestra including Doc Severinsen/tp, Mundell Lowe/g, and Al Klink/ts deliver rich recreations of "Little Brown Jug," "Sunrise Serenade" and "Superman," but also add some surprises with a swinging take of "Tchaikovsky's Piano Concerto" and "Moonlight Sonata." These guys kept you guessing!
You usually don't associate Andy Williams with jazz vocalists, but his debut album  Lonely Street from 1959 is going to pleasantly surprise you. He does amazing work on "You Don't Know What Love Is" and "In the Wee Small Hours of the Morning" while getting visceral on "Autumn Leaves." With an orchestra conducted by Archie Bleyer, Williams is impressive on his eponymous sesson on pieces like "Canadian Sunset" and obscurities such as "Walk Hand in Hand" and "Not Any More." His 1962 Moon River… was on the charts for years, and rightly so with definitive reads of "Moon River" and "A Summer Place."The followup Warm and Willing was an album of a single mood, and it works well on "The Touch of Your Lips" and a surprising "My One and Only Love." This is the guy who voiced over Betty Bacall?!?