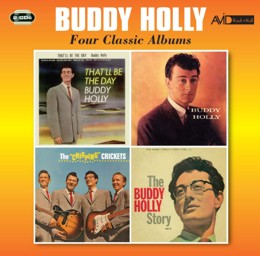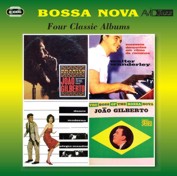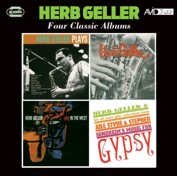 Here are three completely variant styles of music, all with their unique charms, re-issued by UK based Avid.
Alto saxist Herb Geller was one of the go-to guys for West Coast sounds back in the mid 50s. He was on a classic album with Clifford Brown, and here he teams up with some of Los Angeles' finest for some sleek swing to bop sounds. 1954-55 has him with Lorraine Geller/p, Curtis Counts-Leroy Vinegar/g, Eldridge Freeman-Lawrence/dr for an album that has him focusing on graceful originals. His sweet toned alto glows on "Silver Rain" and is wonderfully moody on "Alone Together." A second session includes Mel Vines on tenor sax for a lithe "Crazy He Calls Me" and clever "Vone Mai." In 1957, Geller teams with a hard bop dream team of Harold Land/ts, Kenny Dorham/tp, Lou Levy /p, Ray Brown/b and Lawrence Marable/dr for a snappy "The Fruit" and clever "Jitterbug Waltz." The famed show Gypsy has Geller with a fantastic rhythm team of Elvin Jones/dr, Scott La Faro/band Hank Jones-Billy Taylor/p along with Thad Jones' horn on " Everything's Coming Up Roses" and You'll Never Get Away From Me." He moved to Europe after these sessions, and jazz in America was the worse for it.
Some of the earliest bossa nova albums are on this 2 cd set, with almost all of the songs in and out between one and two minutes. Joao Gilbertos' Brazil's Brilliant is an intimate delight of the soto voce delivering succinct reads of "Corcovado," "O Pato" and obscure pieces like "Doralice." He's also included on The Boss of The Bossa Nova digs deep on "Saudade Da Bahia" and delivers a definitive "O Barquinho." and Walter Wanderley's Sucessos Dancantes em Ritmo de Romance features the Farfisa organ getting kitschy on "Gimba" and "A Noite Do Neu Bem." A real obscurity is Sergio Mendes' Dance Moderno as he gets quite jazzy on Horace Silver's "Nica's Dream," hip on "Satin Doll" and hits hard on "What Is This Thing Called Love?" Rarities worth discovering.
Buddy Holly is one of the biggest "What If?" artists around, having his career cut short in the famous  plane crash that also took Richie Valens and The Big Bopper. Here you have his four best albums. "That'll Be the Day" is the major feature on the album from 1956 with the same title, with the band including Floyd Kramer/p. The next year, the Buddy Holly album includes "Peggy Sue," and "Rave On" as well as a delicious "Words of Love" which highly influenced a band called The Beatles. From the same year The Chirping Crickets are caught in some live and studio recordings which include "Oh, Boy" and "Maybe Baby" while The Buddy Story Volume II includes George Barnes and Al Caiola on guitar with "Peggy Sue Got Married" and a highly influential "True Love Ways" that was on the vanguard of multi-tracking. Still sounds fresh!