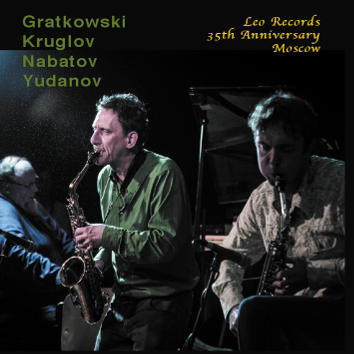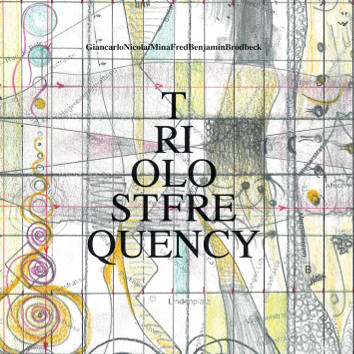 Celebrating 35 years of free thinking music, Leo Records here presents three albums of similar attitude to amaze, inspire and confound.
Frank Gratkowski/as-bcl-cl, Alexey Kruglov/as-bh, Simon Nabatov/p and Oleg Yudanov/dr-perc are caught in a 2014 concert set in Moscow. The free music here on the five songs includes some buzzing bas clarinet on "Home Free," chirping bird calls and chipmunk sounds as the drums flail on "House Games," altissimo clarinet and swirling bass clarinet amongst kinetic percussion on "Hitting It Home" as well as some reeds resembling hovercraft over the dark keys on "Our Digs" before the concert ends in a cataclysmic "Homecoming." Overwhelming chops used to create some otherworldly sounds.
Zoom Trio consists of Christian Lorenzen/key, David Helm/b and Dominik Mahnig/dr through eight fairly short pieces and one checking in at just under 15 minutes. You get some hard rock drumming an the thunderous "Jim Velvet" while the sticks and keyboards trudge through "1911." A bass led funky groove gets catchy on "Chinaski" and "Wasting Your Time" wheras you get a handful of distortion and feedback on "The Heart's Song." Reflective wind chimes and pensive thoughts permeate the opus "Trial and Error" just before you're lead to an experience akin to hearing paper wrap rustling on "As Things Are Now." Lots of affects, leading to…where?
Mina Fred/v-vla, Benjamin Brodbeck/perc and Giancarlo Nicolai/lute team up for a mixture of avant garde and baroque as the strings pick and bow their way around various originals. Percussive rustling sounds like you're rummaging through a musician's attic on "Nonpariel" and "Out-Of Sight" where as the strings meander through "Smell of Ginko." Long drones languish and buzz on "Tiger and Goat" while something akin to squeezing air out of a balloon is eeked out on the spacey and spacious "Missing."
Leo Records