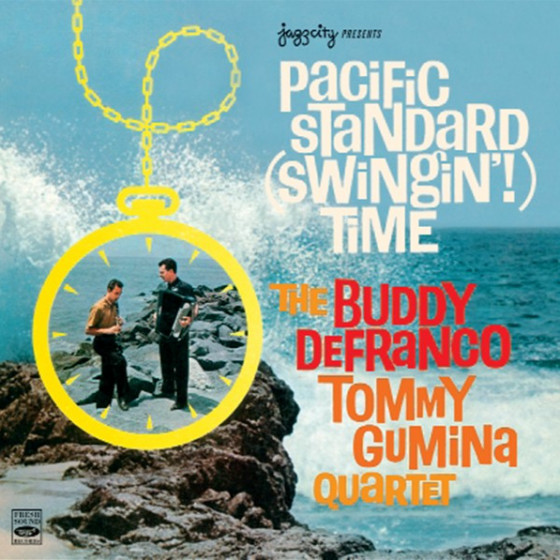 Here are a couple discs that feature two of our best artists in earlier, and more obscure, settings. Lots to like in these rabbit trail releases:
Back when JFK was alive and running for president, Buddy DeFranco came up with the novel idea of melding the classic Italian folk sounds of clarinet and accordion with bebop melodies and standards. Now, I know every accordion joke out there, but trust me, these two sessions with a rhythm team of eatier Bob Stone/b –Frank de Vito/dr or Bill Plummer/b and John Guerin/dr are a perfect blend of Piazza Navona and 52nd Street.  The harmonies on material like "Ill Wind" and "Gone With The Wind" are like melding flavors of gelato, while DeFranco burns through "Scrapple from the Apple" and "The Song is You" like he's cruising in his Maserati. Gumina is no slouch either, and he shows some digital dexterity on "How High the Moon" and makes some other worldly sounds come out of that squeeze box on "Yesterdays." Bella!
Meanwhile, Pat Martino had just put out his gauntlet throwing and hot Joyous Lake album when Ford was the Pres, and took a step back from fusion and teamed up with Bobby Rose to record some intimately delightful duets of originals and standards. The incessant rhythms on "Four on Six"  supplied by Rose push Martino to high octane, while ballads such as "One For My Baby" and "Alone Together" are Botticelli beauties. A take of the pop hit "Sunny" is a treat as well. While the recording sound quality is not digital, it's definitely acceptable. Twelve strings of Italian joy! Bellisimo!
Fresh Sound Records
www.freshsoundrecords.com
High Note Records